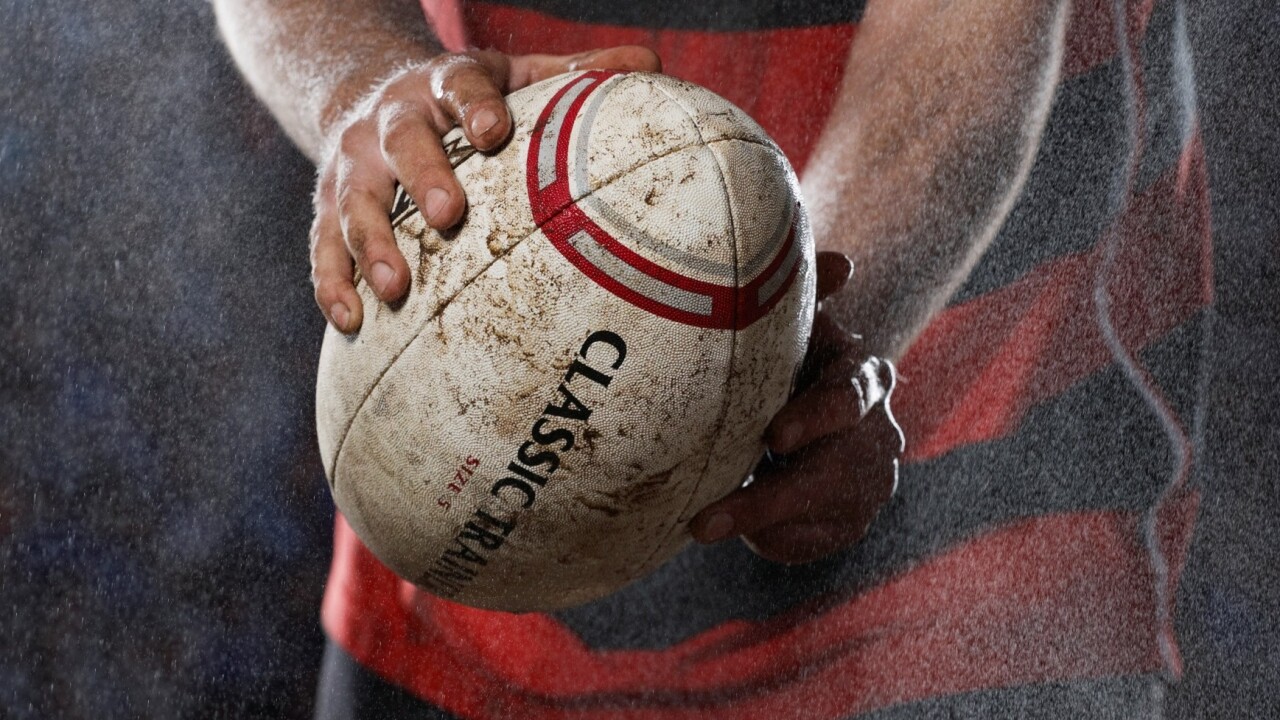 Story by
Paul Sawers was a reporter with The Next Web in various roles from May 2011 to November 2014. Follow Paul on Twitter: @psawers or check h Paul Sawers was a reporter with The Next Web in various roles from May 2011 to November 2014. Follow Paul on Twitter: @psawers or check him out on Google+.
Two matches into the 6 Nations rugby Championship, O2 has officially launched a new app aimed primarily at armchair England fans, letting viewers at home access a dedicated channel to the referee's microphone.
Visitors to Twickenham were already able to access Reflink's technology via a dedicated device procurable from kiosks on the day of the match, this app opens the service to those watching at home too. It's iOS-only for now, but an Android version will be launching shortly too.
The Reflink feature won't work in Twickenham itself, however, with licensing restrictions meaning O2 had to geo-fence the stadium to prevent access within that specific area. But the app does reel in other features to broaden the appeal to those at the actual game, and for fans of other teams, and includes pre-match previews, how the teams line up head-to-head, and highlights key players, as well as serving up in-game stats.
The O2 Matchday app was quietly launched in the App Store in late January for the England/Scotland match, but with sufficient testing now done, it's full steam ahead for the upcoming England vs. France match on Saturday February 23, followed by the Italy game at Twickenham on March 10.
While the availability of this Reflink feature and the app is pretty niche for now, it is indicative of where we could be heading across the sporting realm. Could fans soon be listening to all referees and umpires via dedicated apps? It would certainly bring a lot more transparency to sports, with refs able to explain their decisions in real-time to all concerned.
"We're delighted to be working with O2 to bring RefLink to those fans not fortunate enough to be at England games at Twickenham," says Jonathan Downey, RefLink Director. "O2 Matchday allows them to experience what thousands do inside the stadium, a live feed from the ref during the game. Delivering this service with O2 to smartphones is a logical next step and we're really excited about the development."
The app is available to download for free now.
Disclosure: This article contains an affiliate link. While we only ever write about products we think deserve to be on the pages of our site, The Next Web may earn a small commission if you click through and buy the product in question. For more information, please see our Terms of Service.
Feature Image Credit – Thinkstock
Get the TNW newsletter
Get the most important tech news in your inbox each week.