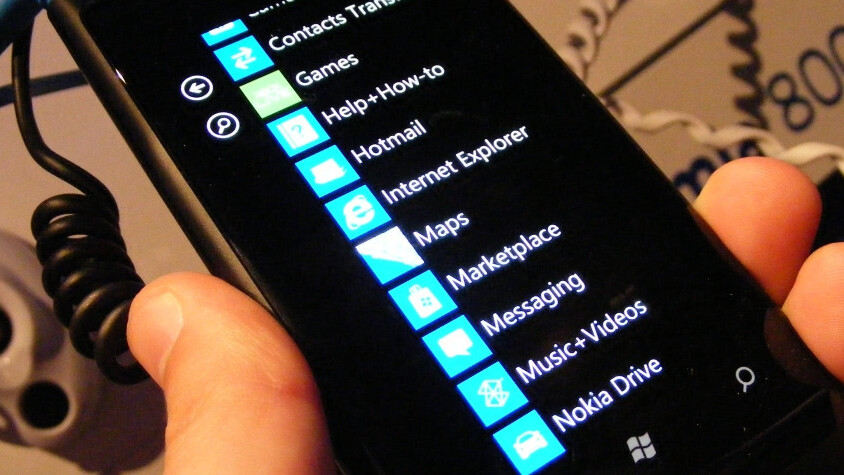 Story by
Alex Wilhelm is a San Francisco-based writer. You can find Alex on Twitter, and on Facebook. You can reach Alex via email at [email protected] Alex Wilhelm is a San Francisco-based writer. You can find Alex on Twitter, and on Facebook. You can reach Alex via email at [email protected]
Nokia must gain a strong foothold in the US market with its new Windows Phone handsets if it wants to fully cement a comeback from its current relative obscurity, when compared to its previous heights.
To that end, the company has delivered a 4G LTE version of its Lumia 800 handset to both Verizon and AT&T, who are testing the device. Of course, Windows Phone does not officially support LTE. In the past Microsoft, has been demure on stating when formal LTE support will be released.
While Verizon and AT&T are both said to be testing the special Lumia 800, that does not mean that either is destined to carry it; mobile providers test more phones than they carry, logically, as they must weed out the weak to find the strong. According to a lenghthy report in CNet, AT&T is perhaps the strongest potential suitor for Nokia's hardware:
"The level of interest from AT&T and Verizon varies. AT&T is believed to be more interested in a partnership […] Nokia and AT&T have had an on-again, off-again relationship in the past, with AT&T even featuring the E71x Symbian-powered smartphone in commercials two years ago. Verizon, meanwhile, remains cool to the idea of a Nokia phone."
The Lumia 710, the 800's little sibling is reportedly set to land on the T-Mobile network in the United States. That announcement is widely anticipated to occur on the 14th of December. As Nokia has managed to secure a phone in the United States, it has managed a small coup, but the Lumia 800, it's flagship device, remains conspicuously absent.
As the United States' mobile landscape shifts to 4G LTE as requirement, and not feature, offerings from both Nokia and Apple that lack the capability stand the chance of losing ground, or in the case of the Finnish giant, being denied entry all together. For now, Nokia is pushing ahead, and will likely bend over backwards to land one of the two largest American carriers. If they can succeed is an unanswered question.
Also tagged with