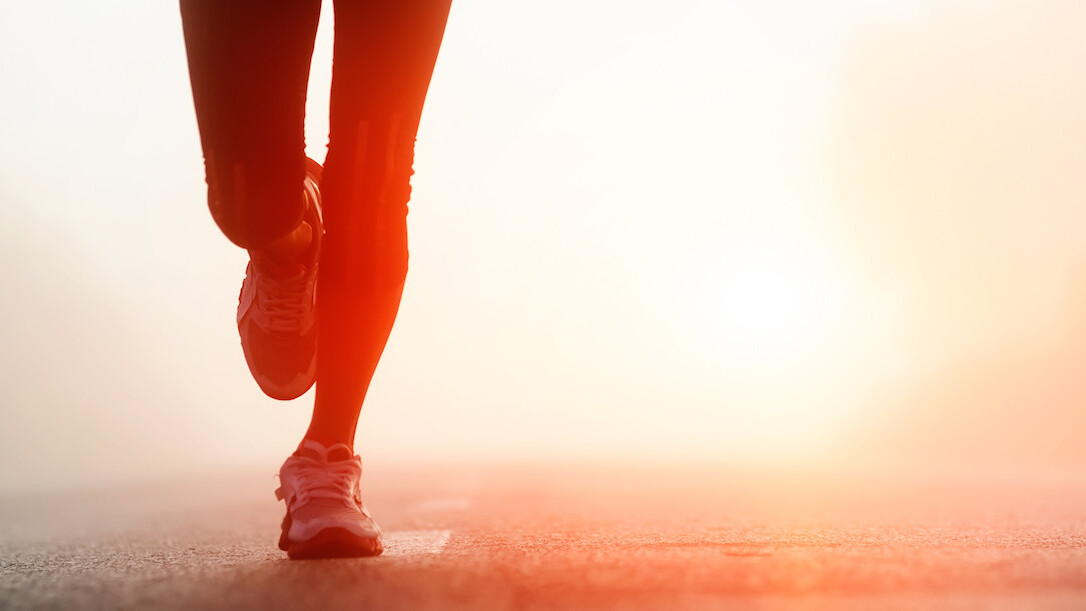 Story by
Josh Ong is the US Editor at The Next Web. He previously worked as TNW's China Editor and LA Reporter. Follow him on Twitter or email him a Josh Ong is the US Editor at The Next Web. He previously worked as TNW's China Editor and LA Reporter. Follow him on Twitter or email him at [email protected].
The Fitly app for iPhone is one of the first to take advantage of the new M7 coprocessor in the iPhone 5s. It tells you how much physical activity you're getting every day and uses gamification to motivate you to reach your goals.
Since the M7 is only on the iPhone 5s for now, you'll need Apple's latest handset to use Fitly. The M7 is a separate processor that tracks accelerometer, gyroscope and motion data in a low-power manner and provides the data to apps.
Fitly, which comes from developer Alaric Cole, takes a straight-forward approach of gamifying the number of steps you take every day. It sets a goal of 10,000 steps per day and 70,000 per week, and then doles out achievements as you approach and hit them. You can check leaderboards to see how you stack up to others and issue challenges to your friends via GameCenter.
The key advantage to Fitly's use of the M7 is that it doesn't drain your battery by running in the background. The M7 is already set up to monitor your activity, so Fitly just taps into it and then provides a simple interface for viewing the results.
The app is hardly a replacement for fitness bands like the Fitbit or the Nike+ Fuelband, but it is does offer a lightweight method of motivating you to be more active without having to spend money on an extra accessory.
I gave Fitly a try while doing a workout this morning and found the extra weight of the phone to be distracting. It's the kind of app that I'd check randomly out of curiosity, but it's not worth having to always keep my phone in my pocket, especially while exercising. You could spring for one of those armband cases, but at that point, you're probably better off just buying a bracelet.
I'd also like to see more granular data from Fitly. The M7 can whether I'm running or walking, so I'd be interested in seeing that broken down. Other calculations like calories burned and time active would make the app more valuable.
As it stands, Fitly serves as an tech demo for the M7, but it isn't likely to convince us to give up our pedometers and wristbands. It looks like we'll have to wait a couple weeks for Nike to release its iPhone 5s-optimized Move app before we get a better sense of the M7's potential.
➤ Fitly | App Store [iPhone 5s only]
Image credit: Shutterstock / Warren Goldswain
Disclosure: This article contains an affiliate link. While we only ever write about products we think deserve to be on the pages of our site, The Next Web may earn a small commission if you click through and buy the product in question.
Also tagged with