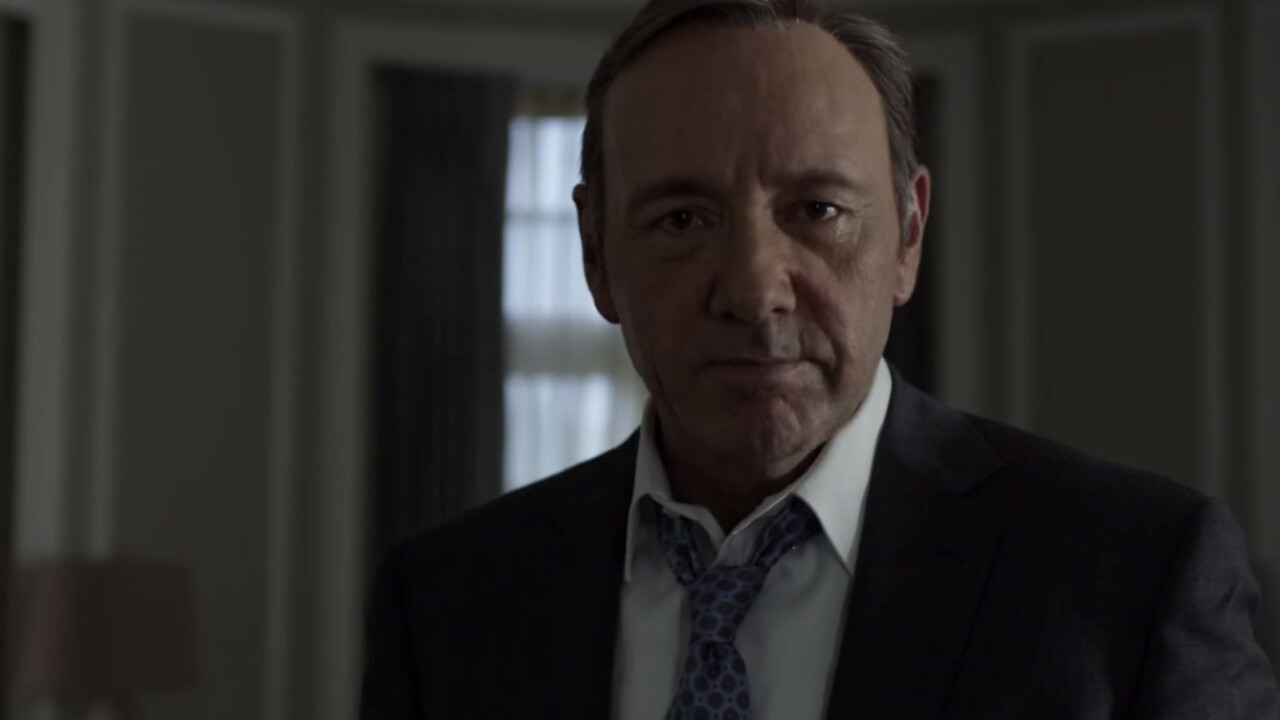 Story by
Nick Summers is a technology journalist for The Next Web. He writes on all sorts of topics, although he has a passion for gadgets, apps and Nick Summers is a technology journalist for The Next Web. He writes on all sorts of topics, although he has a passion for gadgets, apps and video games in particular. You can reach him on Twitter, circle him on Google+ and connect with him on LinkedIn.
Video streaming was supposed to be simple. One small, monthly fee and a wealth of ad-free content at my fingertips. In the face of expensive, counter-intuitive satellite and cable TV packages, it felt like a breath of fresh air.
But that's starting to change.
One of my biggest gripes with conventional TV providers is the way content is gated. I have to figure out which programs I want to watch, the channels they're being shown on and the relevant bundles that will give me unfettered access. For instance, if I were a Sky TV customer in the UK, I would need to choose the pricier 'Variety Bundle' to keep up with 'Life Below Zero', which is shown exclusively on the National Geographic Channel.
Netflix, in comparison, doesn't gate content. You pay a single amount and get access to the company's entire catalog. There are no restrictions and no "premium" channels to worry about. Everything is on the table.
The setup worked beautifully until Netflix decided to produce its own original content. Shows such as 'House of Cards' and 'Orange is the New Black' are why I chose the service over its competitors. Both were praised for their excellent writing, narrative ideas and cinematography, drawing comparisons with the high-calibre shows produced by HBO. If I wanted to watch them in a timely manner though, I couldn't go anywhere else. It was Netflix or nothing.
This was fine, for a time. In fact, it was great.
Netflix didn't raise its prices and the content wasn't restricted in any way. These original shows were simply value-adds and improved the company's library. It was the icing on an already delicious cake.
The problem arose when other companies caught on. 'House of Cards' and 'Orange is the New Black' are the perfect calling cards for Netflix and contribute to its steady subscriber growth. Rivals realized these exclusives could be a powerful, albeit expensive way to develop their own streaming services.
Amazon jumped into the fray with its own original TV initiative last year, which has resulted in a smattering of exclusive shows such as 'Alpha House' and 'Betas'. Hulu has four new exclusive shows lined up for 2014 and renewed seasons for 13 more. Heck, even Yahoo just saved Community from the cutting room floor. None of these moves were too surprising, but when Microsoft and Sony decided to muscle in – I couldn't help but raise an eyebrow.
I've had an Xbox 360 and an Xbox Live Gold subscription for the last seven years. I recently purchased a PlayStation 4 however and, being rather fond of PlayStation Plus, decided to cancel Xbox Live Gold. (The time I spend playing video games is limited and maintaining both subscriptions felt like a waste.) I've been forced to re-evaluate, however, since Microsoft unveiled its Xbox Originals program. The first series, 'Every Street United,' is free but I wouldn't be surprised if other shows were released behind the Xbox Live Gold paywall. The upcoming Halo-themed TV series that Steven Spielberg is working on, for instance, would be the perfect driver for the service.
Admittedly, I want to watch that show when it premieres. But I'm also intrigued by Powers, a new series based on the Icon Comics graphic novel. Sony says it will offer "fantastic entertainment and added value to PlayStation Plus members," which all but confirms the show will require a subscription.
The network effect
These exclusive shows have quickly created a new video streaming landscape. Once more, I'm having to figure out which shows are important to me and where I can access them. Streaming services now mimick TV networks, or individual channels – if I want to watch the next season of Betas when it debuts, I'll have to sign-up for Amazon's Prime Instant Video service.
It's just that simple.
For me, the one small, monthly subscription fee doesn't exist anymore. To watch all of the latest original TV shows, I need to pay for at least a few different streaming services. By grouping these "networks" together, I'm creating a bundle – exactly what I was trying to avoid with cable and satellite TV.
There are ways around the problem, of course. I could just accept there are some TV shows I'll never be able to watch. Or, I could wait for these shows to be released on DVD, or through places such as iTunes, Google Play and Amazon Instant Video. If I was really organised, I could switch between the services every month, staying with one only long enough to consume its exclusives.
All of this dismantles what I found so appealing about video streaming in the first place. The promise was a single service and fee where I could easily access all of my favorite content. Now we have set-top boxes with unified voice search, just to help us figure out which services host our favorite shows.
It's a shame. Video streaming was supposed to be simple.
Original TV shows have made it complicated.
Get the TNW newsletter
Get the most important tech news in your inbox each week.