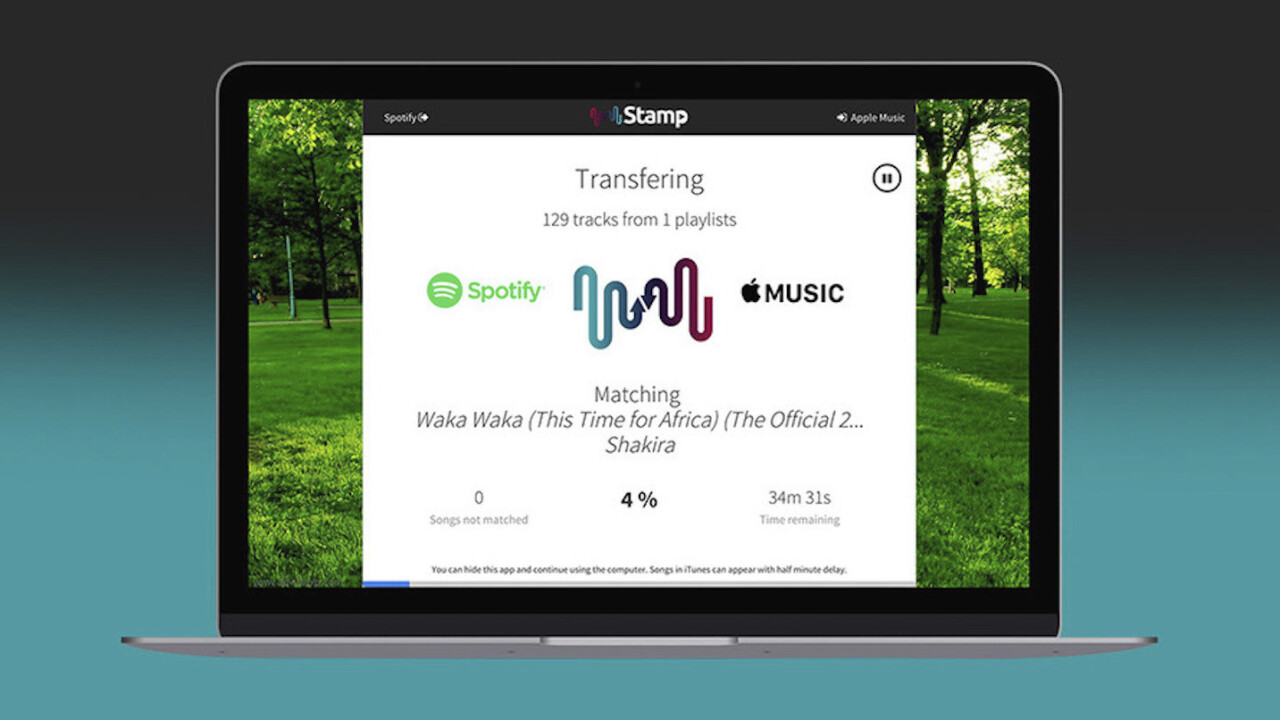 Story by
Hot deals courtesy of The Next Web. Hot deals courtesy of The Next Web.
Listening to your music across various premium services – Spotify to Apple Music and beyond – can become a real headache.
Finally, a bridge across the channels has arrived: Stamp lets you easily transfer all your favorite playlists to any premium service, automatically searching and importing your music for you. For a limited time, it's available for 50 percent off from TNW Deals.
If you've been using Apple Music, you know it's not possible to easily import your saved music from Spotify. Now you can just guide Stamp to your Spotify account and it will attempt to find any tracks you've saved to your library and add them into Apple Music.
It saves at least 10 hours of continuous work when you move an average of 1200 songs, with unlimited songs, unlimited playlist options, email support and more.
Stamp moves music from Spotify, Apple Music, GooglePlay, Rdio, YouTube, CSV & Deezer, covering virtually every imaginable base in the spectrum of streaming and premium music services.
You can even output your music library list as a .csv! Get more bang for your buck with your music services with Stamp, now just $4.99 on TNW Deals.
Get the TNW newsletter
Get the most important tech news in your inbox each week.
Also tagged with