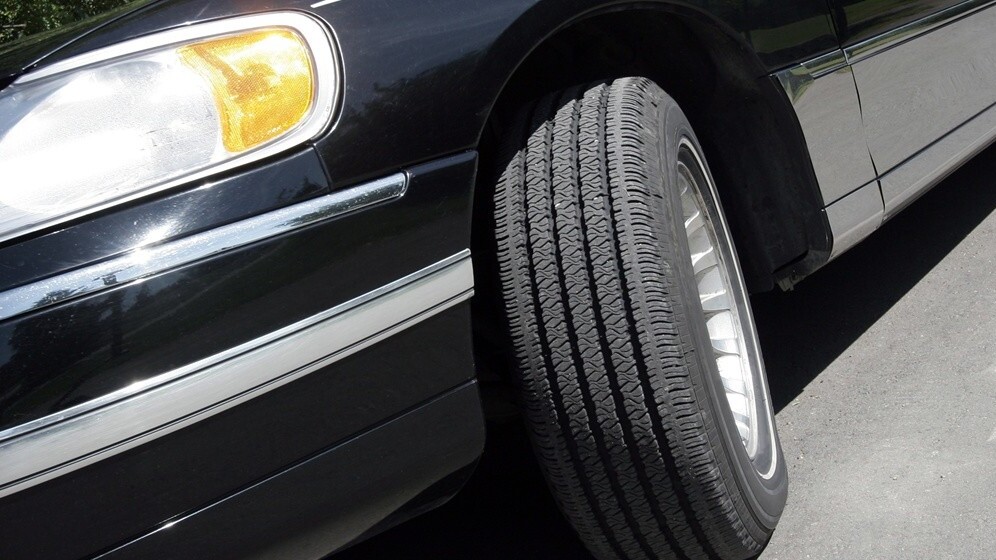 Story by
Jon Russell was Asia Editor for The Next Web from 2011 to 2014. Originally from the UK, he lives in Bangkok, Thailand. You can find him on T Jon Russell was Asia Editor for The Next Web from 2011 to 2014. Originally from the UK, he lives in Bangkok, Thailand. You can find him on Twitter, Angel List, LinkedIn.
Disruptive cab service Uber's troubles in Canada continue after authorities in Toronto charged the company with 25 municipal licensing offenses, less than two weeks after it was forced to raise the price of its services in Vancouver to meet local laws.
Uber, which has upped its minimum trip fare to $75 in Vancouver, isn't a stranger to dog fights and, as The Star reports, it has been charged with a range of offenses in Toronto, including operation of an unlicensed taxi brokerage and unlicensed limo service, as well as not holding a license to dispatch.
Update: Uber responds, see comment from Andrew Macdonald, GM of Uber Toronto, below.
Richard Mucha, acting manager of licensing enforcement for the city, said the concerns had been raised with Uber CEO Travis Kalanick when the company stepped into Toronto on August 31.
"If you plan on running a limousine service in the City of Toronto, or a taxi cab brokerage, then you require a licence. We met with Uber's CEO Travis Kalanick in the spring of this year and we advised him in no uncertain terms that they were not operating in accordance with the City of Toronto's licensing bylaw. So our position should come as no surprise to Uber."
Mucha also explains that in Toronto, like a number of other cities, Uber's mandatory 20 percent tip is also against local laws. "If you're charging anything other than the meter rate then that is contrary to the city's licensing bylaw," he further explains.
While a number of the city's objections are cornerstones of Uber's business — such as the 20 percent tip — it could also be that Uber deliberately adopted its anti-establishment approach in Toronto. The Star points out that the application for a taxi cab brokerage license costs less than $370, yet the San Francisco-headquartered startup — which has raised nearly $50 million in funding — never applied for one.
Uber comes up against push back from laws and organizations on a regular basis and part of the aim behind the service is to breakdown these 'cartels' and regulations. Indeed, the firm recently tasted success when the DC council passed a "legislative framework" to allow it to operate in the city.
"Today is a *really* big day for Uber. REALLY BIG.  One which will keep Uber rolling in the nation's capital for years to come, with the full support of city officials," Kalanick wrote on the Uber blog. There are plenty more fights to be picked and won.
The company was recently cleared to operate in Boston, where a cease and desist from the city had put a stop to its operations, its 20 percent tips are causing friction in Chicago and it faces a class-action lawsuit from taxi drivers in San Francisco.
Uber is present in 18 US cities and is pursuing global expansion plans. The service began testing in its third European city, Amsterdam, this month, having first arrived in the continent when it launched its London service in June.
We reached out to Uber for comment on its situation in Toronto.
Andrew Macdonald, GM of Uber Toronto, told TNW:
We plan to continue our dialogue with the city and continue to contribute to the improvement of the industry for consumers and drivers alike. We think that ultimately the city wants to bring innovation, consumer choice and competition to the market.

Uber is a lead-generation technology platform for the limousine and taxi industries. We aim to connect customers of high-quality transportation to the transportation providers closest to them. We don't own cars. We don't employ drivers. We parter with companies and individuals who are already licensed to provide great service to Torontonians. The technology we're providing isn't covered by the current city of Toronto by-laws.

We haven't applied for a license because we are a technology provider. We believe the technology we're offering isn't covered by the current laws in place in Toronto. We do our legal and regulatory homework before going into a city and only launch if we feel that the Uber system is legal under existing regulatory framework.

Uber's TAXI platform charges the consumer the fare indicated on the TAXI's meter plus a 20% gratuity. Our customers who use the Uber platform are fully aware that the gratuity will be applied for the driver, and are choosing to pay it by using the app (just as they would choose to tip at the end of a ride if they called or hailed a cab otherwise). The meter is used to measure the rate and then the metered amount is entered into the app.

For a $10 meter fee, the driver pays Uber 10 percent, or $1, and there's an automatic tip that's processed into the charge — $2 (20%)
in this case — 100 percent of which goes to the driver. While we have encountered resistance led by incumbents and vested industry interests in some markets, we've made great strides in most of the 20+ cities to provide a high quality, reliable and safe transportation option for consumers, and a better living for drivers.
Headline image via GTS Production / Shutterstock
Get the TNW newsletter
Get the most important tech news in your inbox each week.
Also tagged with