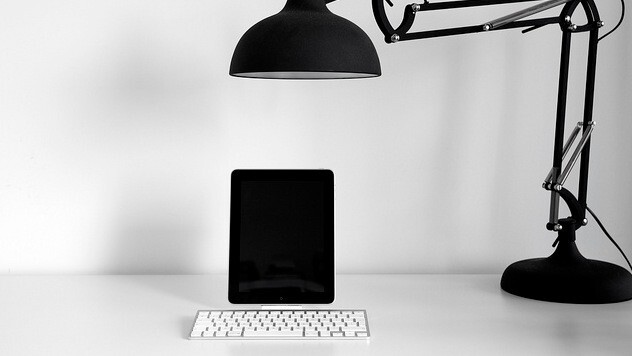 Story by
Matthew Panzarino was Managing Editor at TNW. He's no longer with the company, but you can follow him on Twitter. Matthew Panzarino was Managing Editor at TNW. He's no longer with the company, but you can follow him on Twitter.
MokaFive is a company that specializes in packaging Windows desktop environments securely for the Mac, for use in enterprise installations. With the release of its apps for iPhone and iPad, the company is hoping to turn any iOS device into a terminal that can access secure corporate files online or offline.
According to MokaFive, recent studies report that 64 percent of today's mobile workers carry a tablet computer, mostly iPads. By 2013, corporations are expected to spend north of $28 billion on iOS devices.
This dovetails beautifully with the consumerization of IT trend when it comes to Apple devices. More and more users are purchasing their iPhones and iPads independent of corporate policy and provisioning. Then, when it comes time to use them for work, they're stuck using a clunky remote desktop environment. This makes working with secure files a chore, as viewing a simple file turns into an ordeal of pushing a cursor around on a remote screen with their finger.
Packaging the way that users access data into a single app, rather than just using a remote desktop like Splashtop or LogMeIn, offers some distinct advantages.
The MokaFive app uses standard iOS navigation conventions to allow you to view and manipulate files directly, speeding up the process enormously and making it easy to zip through a bunch of files to find the one you need.
On top of the standard file interface, MokaFive allows users to access these corporate files securely, with encrypted connections to remote storage and locally encrypted offline storage. All of the normal security measures are in place; passcodes, remote wipe and more are all available to the IT manager who sets up the remote terminals.
This means that, from one MokaFive management console, an administrator can configure file access to Macs, tablets and iPhones in one go.
Once on a tablet or iPhone, with the MokaFive app installed, users are given access to files online or offline, depending on the permissions the company sets up. They can share out to officially approved apps for editing purposes too, but only the specific ones allowed. The app offers 30 granular security and policy control settings, like limiting which employees can email documents to themselves to who can copy and paste content from corporate files to personal files.
The app becomes an encrypted container that keeps the data separate from personal data on the device. This is a far cry from some systems that require a user to image their device and restore from that image using the company's system. This way, a user can continue to have their personal device, with all of their own information, and still have secure access to corporate files.
The user only sees and accesses what files the company wants them to, and the company has no access to personal files like photos or non-work email. It's a slick solution to the problem of the Bring Your Own Device (BYOD) market that we're seeing become the norm.
MokaFive for iOS looks to be a turnkey solution for companies looking to leverage their employee's devices without having to take responsibility for their personal information while they're at it. Conversely, it gives employees the freedom to pick the device that they want, without having to bend to policy and end up with a device that they don't like, or that doesn't work as well.