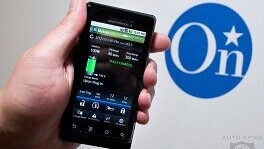 Story by
Manan is a Telecommunications engineer who's been following Microsoft and Apple for a couple of years. Fascinated by end user technology he Manan is a Telecommunications engineer who's been following Microsoft and Apple for a couple of years. Fascinated by end user technology he shares his thoughts in more than 140 characters and in 140 or less on twitter (@manan)
Microsoft has been using MSNBot to crawl websites for its search engine.
Despite changing their search engine to Live Search and then to Bing, Microsoft did not rename the bot that crawls the web to collate information. In a blog post, the Bing team announced that 1st October onwards, the crawler will be renamed to Bingbot.
Though the users never complained since most of them weren't privy to the information, webmasters have often mocked Microsoft for not renaming the crawler.
The new string will be:
Mozilla/5.0 (compatible; bingbot/2.0 +http://www.bing.com/bingbot.htm)
Trivial but a much needed update.
Also tagged with