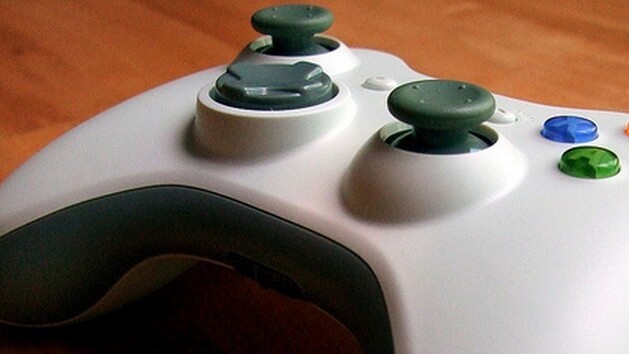 Story by
Alex Wilhelm is a San Francisco-based writer. You can find Alex on Twitter, and on Facebook. You can reach Alex via email at [email protected] Alex Wilhelm is a San Francisco-based writer. You can find Alex on Twitter, and on Facebook. You can reach Alex via email at [email protected]
Tomorrow, the Xbox console will celebrate its tenth birthday of availability in the Japanese market. The Xbox line has struggled to match its domestic success in Japan, a country where the homegrown Wii and Playstation 3 consoles have enjoyed comparative dominance.
However, that fact is not deterring Microsoft from throwing a virtual party for its console line, acting as if it was the most beloved gadget in the country since the wheel. According to a translation by Andriasang, a self-described "video game news site and database focused on Japanese games and the Japanese market," this is what we can expect:
5 people who tweet their favorite Xbox and Xbox 360 memories to the Xbox Japan Twitter account will get put up in the Hilton Tokyo Bay in Odaiba. Tweets are being accepted as entries until the 26th of this month.
Microsoft is handing out some 300,000 Xbox LIVE Arcade games. Andriasang, the games will be handed out on a "first come first serve basis."
Microsoft is hoping to drive conversations about its console in the country. Now, why are we bringing you this very localized story? Simply because the current rumor, or perhaps we should say 'slip of the tounge,' is that the next Xbox console will not be released until 2013. Therefore, any activity that Microsfot undertakes in promoting its console line is a potential indicator about what its plans are.
In this case, Microsoft has its obfusciation shields up. Here's an image that is included on the website that contains the details of its promotion:
If you can parse anything out of that, you are ahead of us. Here's the gist of what we are trying to say: Microsoft apparently feels completely comfortable, for the moment, promoting its current offerings, sans the need to hedge a coming unit. Of course, Microsoft would not want to torpedo its current Xbox 360 sales by blasting to the world that it intends on releasing a new unit in short order, but the utter lack of anything even hinting in that direction, we find telling.
Next Xbox in 2013? It's likely so.
Also tagged with