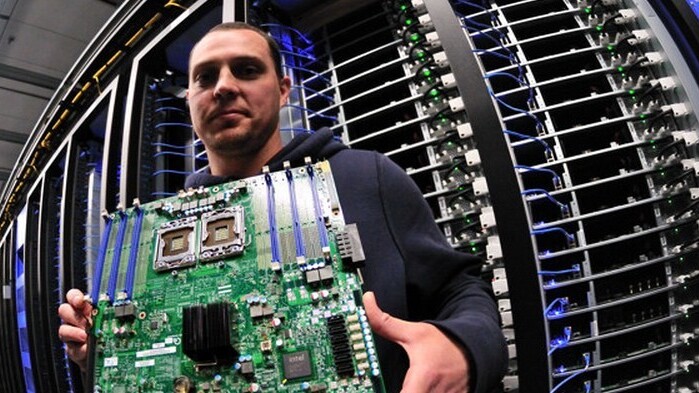 Story by
Alex Wilhelm is a San Francisco-based writer. You can find Alex on Twitter, and on Facebook. You can reach Alex via email at [email protected] Alex Wilhelm is a San Francisco-based writer. You can find Alex on Twitter, and on Facebook. You can reach Alex via email at [email protected]
Yes, we expected it to happen around this time, but the moment has arrived at last: SQL Server 2012 has been released to manufacturers.
Microsoft has been working on SQL Server 2012, previously codenamed Denali, for so long that we're almost sad to see it take wings and fly. We've covered its community technology previews, its versions, its release candidate, and now its launch.
While SQL Server 2012 is out today, it's already well known by the market. According to Microsoft, over 150,000 busiessness have tested the software. General availability of the product is expected starting April 1st, 2012. I asked Microsoft if they were being facetious, but no, they did pick April Fool's day. If you want to snag an evaluation copy of SQL Server 2012, head here.
Along with this announcement, Microsoft has made a fresh promise concerning Hadoop, a technology that it seems quite excited by: "[the company] plans to release an additional limited preview of an Apache Hadoop-based service for Windows Azure in the first half of 2012." In a call with Microsoft, the company stressed its interest in tackling both structured and unstructured data, and analyzing it. SQL Server 2012, which contains new business intelligence tools, and Hadoop on Azure, are designed to assist with that task.
Given that we've written before on the exact makeup of SQL Server 2012, we won't reiterate its features here.
Microsoft has released several development tools recently, including preview versions of Visual Studio 11, and .NET 4.5. Those two products are aimed to ignite and sustain development for Windows 8. As Microsoft retools its product lines for touch (Windows 8), and the cloud (SQL Server, Azure), its development tools require an update to manage those new tasks. The company seems to be on the ball on this issue.
Once we get a feel for market adoption of SQL Server 2012, we'll let you know. Our gut feel is that it's going to perform strongly.
Get the TNW newsletter
Get the most important tech news in your inbox each week.
Also tagged with