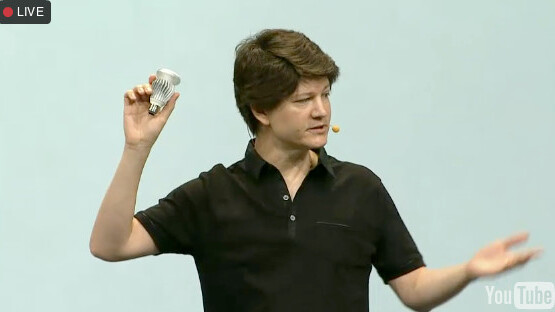 Story by
Former CEO of The Next Web. A fan of startups, entrepreneurship, getting things done faster, penning the occasional blog post, taking photos Former CEO of The Next Web. A fan of startups, entrepreneurship, getting things done faster, penning the occasional blog post, taking photos, designing, listening to good music and making lurrrve.
Twezr for the iPhone calls itself a "personal organizer – the best way to stay in sync with your close friends and co-workers". And you know what, for once, this company might actually be on the mark.
Twezr integrates virtually every prominent email and social networking tool out there into one simple to navigate messaging and social networking application. It provides an elegant – albeit not perfect – way to keep up to date with the people you communicate with most and makes it easy as pie to contact them via your standard means (phone, email) or via the social networks you're connected to them with.
When you launch the app you're asked to sign up or login, both take a matter of seconds. Once you're in, connect Twezr to the services you use; in my case gmail, Twitter and Facebook but you're able to connect Yahoo Mail, Hotmail, AOL and even IMAP email addresses. Social networks are limited to just Twitter and Facebook at the moment but you are able to add multiple twitter accounts.
There are some very neat touches to Twezr. For example, if you have multiple accounts and visit a particular contact, it will show you messages (twitter and Facebook) and @replies on twitter from across all the accounts you may have used to contact that person. What's more, Twezr keeps the people you contact most close at hand assuming the people you care about are the people your messaging regularly. Unfortunately the people I've messaged recently aren't those people but thankfully Twezr makes it possible to edit them.
Much like Threadsy and Inbox2 on the web, Twezr acts as a solid messaging client, but where it takes things further is by integrating basic but elegant Twitter and Facebook clients too. On twitter you're able to read from your stream of updates, reply, retweet and DM. All works perfectly well although it would be nice to be able to manually refresh your stream and where's twitter search?. While on Facebook you can post a comment, like or write on the individuals wall. I can't seem to find an option to DM person on Facebook though.
Sending and receiving email with Twezr works like clock work and I'd even go as far as to say it would be possible to use it as your one and only email client. What's missing is that there are no alerts or push notifications so you'll be left checking regularly or you'll have to use a third party email notification service like Boxcar.
As wonderful a job Twezr has done integrating the various web mail services and social networks, what the app offers now is what I hope Apple builds directly into iOS one day. With social networks playing such a mainstream role in our lives, it shouldn't take a third party app to bring this sort of functionality to our mobile phones – heck even Nokia are doing it. Assuming Apple does have it in their plans to do so (lets face it they'd be silly not to) a peek into Twezr's UI and organisation should lead them in the right direction. Until then, I can safely say Twezr has found its way onto my iPhone homescreen. What's more, it's currently free – download here.
H/T to Robert Scoble for bringing this to our attention.
Update: And now updated with a video interview from the man himself and Twezer's CEO Delip Andra: