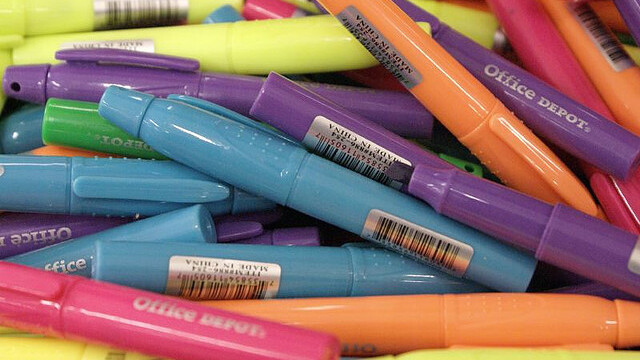 Story by
Drew Olanoff was The Next Web's West Coast Editor. He coined the phrase "Social Good" and invented the "donation by action" model for onlin Drew Olanoff was The Next Web's West Coast Editor. He coined the phrase "Social Good" and invented the "donation by action" model for online charitable movements. He founded #BlameDrewsCancer. You can follow him on Twitter, Google+, Facebook, or email [email protected]
If you've ever wanted to share a section of a website, particularly content or text on the page and not an image, taking a screenshot and uploading it is probably too lengthy of a process and doesn't provide enough context.
Similarly, if you copy and paste text to send to someone via instant message, email, or tweet, the people on the receiving end lose the context of the text.
Enter Marker.to for Chrome, the easy to use highlighter for the web.
Highlight and Share
There's no sign-up process for Marker.to, which makes things even easier. Simply install Marker.to's Chrome Extension and when you're ready to highlight text on a website, just click the marker button on Chrome and highlight as you would do normally.
After you've highlighted the text you'd like to share, a pop-up shows on the top left giving you your Marker.to sharing options. A short URL is created instantly, and you have the choice of sending it to Twitter, Facebook, or going directly to the URL. When someone clicks on your shared link, on any browser, they are taken to the section of the page that you've highlighted.
The Marker.to website tracks all of your shared highlights without even having to sign up. Another nice touch is that publishers can add a Marker.to widget to let your web page or blog visitors start highlighting right right away. If this is of interest to you, Highlighter is another great alternative.
The only problem with Marker.to is that it's only a Chrome extension. Seeing something cross browser would most certainly get more people to do it. Curating links is nothing new, but highlighting an interesting chunk on a page to share with someone is a deeper experience, and Marker.to does it well.
Get the TNW newsletter
Get the most important tech news in your inbox each week.
Also tagged with