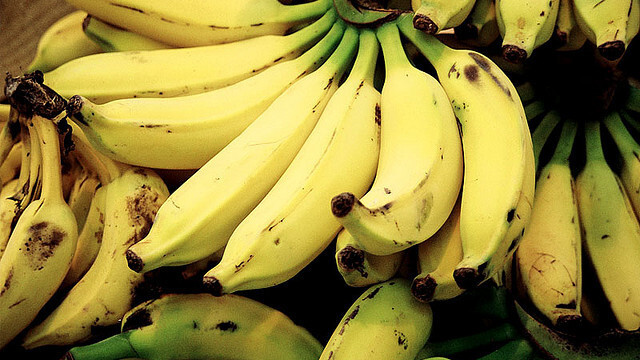 Story by
Drew Olanoff was The Next Web's West Coast Editor. He coined the phrase "Social Good" and invented the "donation by action" model for onlin Drew Olanoff was The Next Web's West Coast Editor. He coined the phrase "Social Good" and invented the "donation by action" model for online charitable movements. He founded #BlameDrewsCancer. You can follow him on Twitter, Google+, Facebook, or email [email protected]
If someone were to tell me that I could make a piano out of bananas, I'd probably say to them "you're nuts!" But after I checked out a Kickstarter project called MaKey MaKey I now know that it's a reality.
Two MIT students, Jay Silver and Eric Rosenbaum, have come up with a brilliant tool to turn electronic circuitry into child's play. Literally. Here's how they explain their mission with MaKey MaKey:
We believe that everyone is creative, inventive, and imaginative. We believe that everyone can create the future and change the world. So we have dedicated our lives to making easy-to-use invention kits.
With 15 days to go on its Kickstarter page, the project already has 5,866 backers pledging $269,148. The team set their goal at a modest $25,000.
This thing is so cool that I can already picture it being used in schools and homes all over the world. Have a look for yourself:
The video does a great job of selling the project and sparking your creativity. This might actually be the first Kickstart project that I sign up for. At $35, it's a steal for all of the potential things you could create with it.
You don't need to have any programming skills at all to get your ideas off of the ground.
What would you make with a MaKey MaKey? Let us know in the comments!