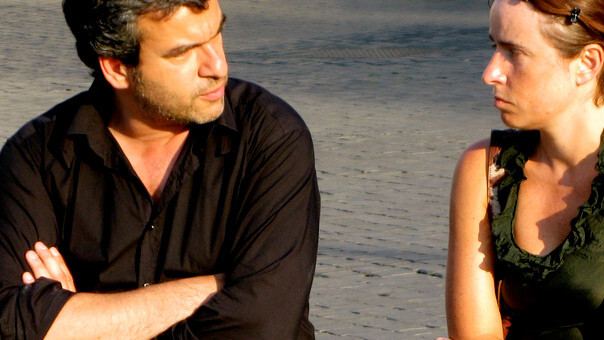 Story by
Andrii is the Head of Media at TNW, with over a decade of experience in covering the European tech ecosystem. Talk to him about new and exci Andrii is the Head of Media at TNW, with over a decade of experience in covering the European tech ecosystem. Talk to him about new and exciting developments in tech, especially those involving vastly underreported industry niches and geographies.
In less than three weeks, Mail.Ru Group has mysteriously changed its attitude to the largest Russian social network, Vkontakte (VK) — from a desperate desire to increase its stake to considering selling the 40% it already owns.
The news about Mail.Ru Group considering selling its stake in Vkontakte originated with statements by Ivan Streshinskiy, CEO of USM Advisors LLC, in an interview for Bloomberg. USM Advisors LLC is a company that manages assets of the Russian billionaire Alisher Usmanov, who has the controlling stake in Mail.Ru Group.
Earlier, the company lowered its stakes in Facebook, Zynga, Groupon and Russian freelance marketplace Free-lance.ru.
According to Streshinskiy, the reason why Mail.Ru is not crazy about taking control of Vkontakte is that the social network may prosper only while led by its founder, Pavel Durov. "Boosting the stake and pushing Pavel to be part of a corporation such as Mail.ru may be counter-productive," Streshinskiy said.
However, this reasoning is totally out of tune with what Matthew Hammond, Mail.Ru Group's managing director, said just three weeks ago. Speaking at a conference, organized by Morgan Stanley, Hammond was absolutely sure that Mail.Ru Group will increase its stake in the country's largest social network, and it is only a matter of time before the parties agree on the price.
One of Hammond's points was that "it clearly makes enormous amounts of strategic sense for VK to be a part of Mail," which directly contradicts Streshinskiy's perspective.
Moreover, Streshinskiy's reasoning looks weak, because Pavel Durov actually already has only 12% of the social network he founded. In the first half of 2012, it was Mail.Ru Group that gave him operational control over VK.
According to earlier reports, the Internet giant had no plans on buying the Durov's share, but approached another stakeholder, the Mirishvili family, with an offer. So it is pretty obvious that if a deal have been made, it couldn't affect Durov and his desire to lead the way for Vkontakte's team.
In the end, it's a complicated love-hate relationship between the Russian Internet giant and Vkontakte. We'll keep an eye on this story as it develops.
Image credit: Ed Yourdon / Flickr.
Get the TNW newsletter
Get the most important tech news in your inbox each week.