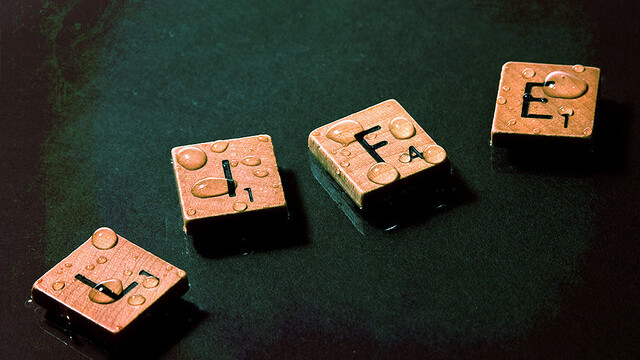 Story by
Drew Olanoff was The Next Web's West Coast Editor. He coined the phrase "Social Good" and invented the "donation by action" model for onlin Drew Olanoff was The Next Web's West Coast Editor. He coined the phrase "Social Good" and invented the "donation by action" model for online charitable movements. He founded #BlameDrewsCancer. You can follow him on Twitter, Google+, Facebook, or email [email protected]
We have quite a few options to share our lives in the form of streams of information these days. With Twitter, Facebook, Google+, and pretty much every other social service out there, we're used to entering things into an empty box for the world to see.
LifeKraze wants to take a different angle with the stream, and prompt us a bit differently. The site asks you "What have you done?", meaning, what have you done to inspire or help someone or something else. It sounds a little altruistic at first, but once you get into it, it's a nice departure from rambling incessantly on Twitter.
What LifeKraze does is make you think before you speak, and then lets the community reward you for it.
I spoke to LifeKraze team member Jonathan Yagel, about the service and here's what he told me:
TNW: What was missing in personal streams like Twitter that made you want to create LifeKraze?
Jonathan Yagel: If Twitter is what you say, and Facebook is who you are, then LifeKraze is what you do. We love these other services, but the focus on networks has in some ways displaced the emphasis on individual, "real world" actions. We wanted to create a platform that isn't just focused on the current moment ("What's happening?") but, rather, something that inspires people around what they could and should be doing. We're making the move from sharing experiences to facilitating action.
TNW: Rewards keep people interested, do you see a lot of return engagement on the site? Can you give us any usage numbers?
Jonathan Yagel: We certainly see spikes in usage when new rewards are released, so we're working on establishing more partnerships and offering those on a more steady basis. But right now the biggest draw—what people say keeps them coming back—is the positive community. We've already heard some amazing stories about people whose lives have been changed by being part of uplifting atmosphere—we constantly get feedback saying "I'm able to share things on LifeKraze that I just wouldn't feel comfortable sharing on Facebook… people there would either laugh at me or be annoyed." People are looking for encouragement and we're proud to be a place where they can consistently find it.
Most users spend about 6–8 minutes per visit and our mobile web page is even higher. Around 8–10.
TNW: Tell us about your team and why you came together to build lifekraze
Jonathan Yagel: We're young, hungry, and foolish. We have 10 people, averaging 23.9 years of age. The original three founders were college soccer players, who joined forces last year, straight off of graduation, to provide everyone with the benefits of the teams they found on the field. You can listen to Michael telling the story on SoundCloud here. One of the big things he talks about is being in Chattanooga, TN—it's not your typical hub, but that's okay because we don't view ourselves primarily as being a "tech startup." Most of us aren't from here (I was working for a nonprofit in Brazil before this), but we're looking to build communities and share inspiration, and it's awesome getting feedback in a part of the country where most people don't use Twitter—we love introducing people to the real potential of social media.
TNW: Do you see charities and non-profit organizations getting on the platform to reward people for social good?
Jonathan Yagel: Absolutely! That's actually the biggest project that I, personally, am working on—I was at a Social Good Summit in NYC last month, just lapping up what other people are doing and looking for ways that we can connect these kinds of organizations to what we've built. Right now I'm looking at ways that they could get plugged into the point system, but also how our users could donate their points to these kinds of groups (Donation by Action, FTW!). I'm still working it out, but LifeKraze has always been about giving and I'm excited to provide new ways for our users to contribute directly to great causes.
TNW: What features are you working on adding in the near future?
Jonathan Yagel: Our focus right now is really native app development, which we're doing in-house. Community often happens at home (the desktop) but action often takes place outside of it (mobile devices), so we realize that both components are important. We're looking forward to bringing a LifeKraze experience to the phone that is simple and intuitive while keeping the core that people love. We're also working on deeper integration with other platforms and apps, as well as a "LifeKraze store" where users can redeem points for products directly through LK, rather than having to take discount codes to third-party locations.
Lofty expectations, which is what it takes to be succesful on the web. But does LifeKraze have enough to keep us interested?
Life is like a box of chocolates
The part about LifeKraze that stood out to me immediately was that I didn't know anyone who was using the service. It made using the site easier, and showed the power of listening to what others are up to, and then giving them some kudos for their life achievements. You can enter your achievements or thoughts, just as you'd do on a service like Twitter.
Things from running a mile, to helping an old lady shop at the supermarket are the types of things you can expect to see in the stream, which is broken up by "Friends", "Everyone", and "Rookies".
Of course, the site lets you tie-in your Facebook, Twitter, and Google accounts if you'd like to invite your friends too. I highly suggest spending some time on LifeKraze before that, though.
Rewards and high-fives
While something like LifeKraze could turn into people seeking constant praise for every little thing that they do, there are features that allow the community to bubble up those who really deserve the attention.
When you sign up for LifeKraze, you're given 200 points. You can use those points to redeem rewards, or share the points with others for a job well done. It's a bit of a currency, but it's not too involved to the point where you can't wrap your head around it.
When you see something in the stream you'd like to reward, you simply click the reward button and assign as many points as you'd like. There are also lighter weight interactions like "High-five" and favorite. All of these things are fed back into LifeKraze to build a leaderboard of awesome people and actions.
The points that you collect can be redeemed for offers from partners such as Reebok and Powerade. That's a pretty impressive group of early partners for LifeKraze.
In a world where people are being judged by random scores based on what we tweet, who shares what we tweet, and how many people click on a tweet, it's nice to see a service with a little heart step into the fray. Allowing people to share their brightest accomplishments and thoughts is important. Fortunately, the things you'll see on LifeKraze are the tweets we lose in our huge streams daily.
Get the TNW newsletter
Get the most important tech news in your inbox each week.
Also tagged with