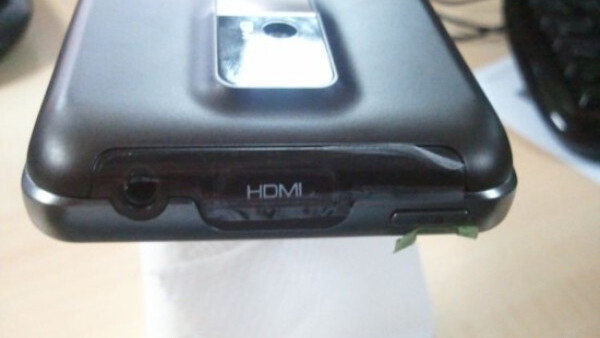 Story by
Adam is a technology blogger based in San Francisco, California who loves his iPhone 3GS and Motorola Droid 2 equally. You can follow him on Adam is a technology blogger based in San Francisco, California who loves his iPhone 3GS and Motorola Droid 2 equally. You can follow him on Twitter or reach him by email at [email protected]
Two weeks ago, the first photos and information about LG's dual-core Android handset, codenamed "Star" leaked out.
It supposedly rocked a Tegra 2 processor courtesy of Nvidia. It had a 4-inch screen. It apparently was running a stock version of Android. It's also said to have an 8MP camera with 1080p capabilities, a front facing camera and microSD and microUSB.
It was also said that it would be arriving in Q1.
Well, some new photos of the "Star" have surfaced courtesy of the folks over at Phandroid and they confirm a couple of new details about the device.
First and foremost, it's rocking an HDMI port, you can see it very clearly in the picture below. Secondly, it doesn't appear to have a stock version of Android on board.
Instead, it has Froyo with some alterations. Now, don't take this a sign that it's coming with Android 2.2. It could very well have Gingerbread along with it when it drops. Makes sense seeing as though Google's latest and greatest is supposed to be out very, very soon. It's also said to have a 480 x 800 capacitive screen which, is actually kind of a let down.
Hopefully that changes too.
Also, take a look at the benchmark scores.
Let that quell doubts as to whether or not this thing is going to be fast. And as if this thing needed to flex its ego anymore, whoever is in possession of this device says that it "outclasses" the Galaxy S series.
As it should.
One last picture of this glorious looking device.
What do you guys think?
Also tagged with