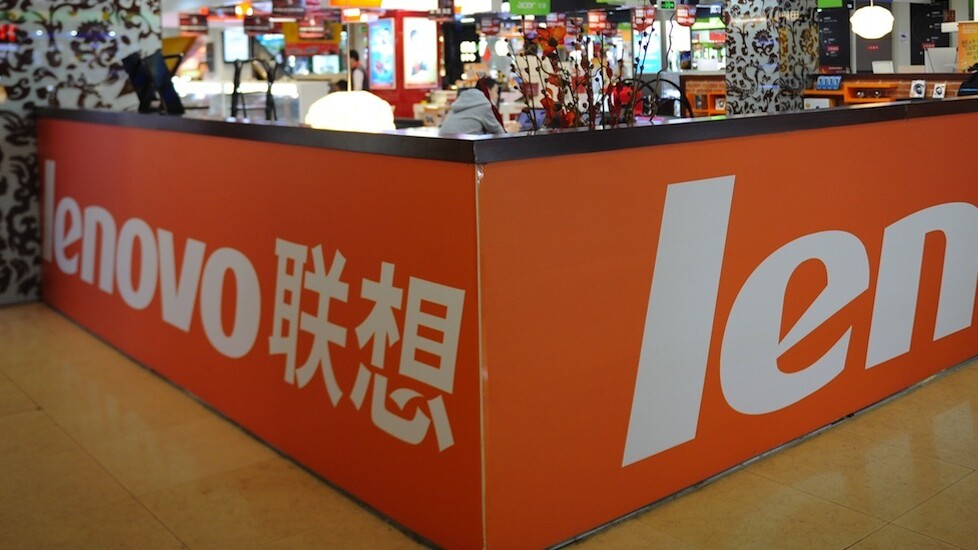 Story by
Europe Editor
Ben is a technology journalist with a specialism in mobile devices and a geeky love of mobile spectrum issues. Ben used to be a professional Ben is a technology journalist with a specialism in mobile devices and a geeky love of mobile spectrum issues. Ben used to be a professional online poker player. You can contact him via Twitter or on Google+.
The idea of hybrids or convertibles — devices that bring the best of PCs and tablets to one form factor — isn't a new phenomenon, but as new generations are released the challenge facing this particular market segment is brought sharply into focus.
Earlier generations of convertibles weren't perhaps the best thought-out of devices. The Asus Tai Chi, for example, completely missed the point of what a Windows 8 device should be, for me at least.
Skip forward to the current day and the ThinkPad Helix is another good example of this; well-specced and well-built, but ultimately a disappointment through little fault of its own.
That's not to say that it's bad and serves no purpose, but my time with the Helix did make me wonder if the more traditional approach of using a combination of devices (i.e. a separate laptop and tablet) is still a better option than the one size fits all approach.
Lenovo ThinkPad Helix – RRP £1860 ($2,900), currently £1730 ($2,700)

The Lenovo ThinkPad Helix is a full Windows 8-based machine, none of that RT nonsense here, so compatibility with your existing desktop programmes shouldn't be an issue.
Like other devices in the same category, the ThinkPad Helix aims to provide a full Ultrabook experience while docked and all the freedom of a tablet once you unclip it.
Key specs of the model we looked at include include 8GB RAM, a 2.0GHz Intel Core i7 processor, 256GB SSD for storage and an 11.6-inch touchscreen display with a full 1080p (1920 x 1080 pixels) resolution.
Unlike some others, rather than provide a convertible experience by transforming the laptop/tablet into a different configuration through a twisting or sliding motion, the Helix achieves its 'best of both worlds' approach by having a completely detachable tablet that works in its own right. Simply slide it into the keyboard dock, making sure to guide it on to the plastic supports and it slips right on, or off.
As a result, much of the serious computing hardware is to be found in the tablet, rather than in the keyboard dock. On the plus side, this means it's pretty capable when it comes to everyday tasks, and when docked the Helix gets an impressive 6 hours or so of battery life, but on the downside it also means that when you're using the tablet alone it weighs a lot more than the average. The official weight when docked is around 1.7kg and 835 grams when being used as just a tablet. For comparison, the current generation iPad (WiFi) weighs about 650 grams.
While it's defined as an Ultrabook and keeps its depth and weight within Intel's ever-expanding definition of what an Ultrabook must provide in order to use the (trademarked) term, its weight and depth – both when docked and when being used separately – really do push the limits of decency. Add in the power pack and throw it all in your bag and you'd certainly notice it before getting too far down the road.
To be fair and to give credit where it's due, the Helix can legitimately be considered as a replacement for your current daily workhorse judging by its spec list, as long as you don't need decent graphics performance. For anyone replacing a desktop with a convertible, the lack of ports will be a shock, although not one specific to the Lenovo and it doesn't fare too badly here, offering up USB connectivity and a mini-display ports on both the tablet and the dock. However, both high-speed USB ports are on the keyboard dock and the one that is on the tablet isn't usable while docked, which feels like a bit of an oversight.
As an extra touch, Lenovo also handily includes Ethernet and VGA adaptors in the retail box.
Lenovo fans will doubtless like the fact that the Helix includes the traditional Lenovo trackbutton in the center of the keyboard despite it also offering a full trackpad, a stylus and touchscreen as alternative navigation methods. Personally, I was glad it was there, but more because I found the trackpad so imprecise and awkward to use, that if never touching it again was an option, I'd take it.
With plenty of oomph to keep it going from that 2.0GHz Core-i7 processor and 8GB of RAM, the Helix doesn't stutter too often when you make demands of it. Still, integrated graphics limit the potential for gaming somewhat, as is also the same with virtually all others.
Tablet+ mode
In many ways, the Helix is like a regular laptop, but with a fully detachable screen and it's nice to see that it is fully removable, many others simply slide to achieve their tablet mode. It certainly hasn't held back on the hardware to keep costs or weight down, so what you get is something that's quite capable indeed. Presumably then, if you're buying a machine that can also double as a tablet, how well it works in tablet-only mode is pretty significant to you.
And unfortunately, once you do detach it from its dock, it makes even less sense. That's not to say there's anything wrong with the functionality of it without the keyboard – there's not, it works just the same as other Windows 8 tablets, but it's so large and so heavy that using it as a 'throw in your bag as you run out of the house' tablet isn't viable. Think about what you might use a tablet for while out and about: listening to music, watching something perhaps, reading an eBook, browsing the Internet etc. You can do all of that on a ThinkPad Helix while on a train or bus, but few will – it's just too large and heavy to sustain or bother with during rush hour. And tablets are supposed to be about convenience.
If this was a touchscreen Ultrabook with no removable tablet option, I'd like it more. For one thing, it'd likely be lighter and cheaper than the current incarnation. But mostly, it wouldn't be trying to span different markets while trying to convince me it's the best machine for the job, when in fact, I just can't believe it.
There's really little wrong with the Lenovo ThinkPad Helix; I'd personally want a little more in terms of screen brightness and I just couldn't get on with the 'floating' feeling of the trackpad, but aside of these foibles, there was little to outright frustrate. However, at £1,800 the Helix is such a niche,and expensive, product that I'm not sure who it's trying to reach.
Hybrids, fad or future?
The problem with the Helix, as is the case with a number of different convertible devices, is that compromises always have to be made. In this case, the portability and weight of the device as a tablet have had to be compromised in order to offer a worthwhile PC experience when docked. On the flip side, is your everyday computer only having an 11-inch screen bareable, it is for some people, but it wouldn't be for me.
It's a balancing act, for sure, but one that can't sell me on the idea of having one device to conquer all.
While I'd love to be able to leave home with just one device, it won't be the ThinkPad Helix. Instead, I'd probably opt for a 'regular' Ultrabook for around £1000 less and pick up a truly portable tablet for use when out and about. There's plenty of both of those devices to choose from, that will ultimately cost less overall than the Helix.
You might think that the weight of choosing individual devices would make it a far heavier option than the Helix, but it would probably be closer than you think. As an example, take the Acer Aspire S7. You can get the same processor, full 1080p resolution display and 256GB SSD for less than £1000 (around $1,500). Add a Nexus 10 tablet (or Windows Surface RT, if we're trying to keep a Windows-to-Windows comparison) for around £300 ($470) more and you'd still get a several hundred pounds change that you could use to boost the RAM up to 8GB, if you so wish. Those two devices combined would also weigh less than 1.7kg, despite the Acer S7 offering a larger (13.3-inch versus 11.6-inch) screen than the Helix.
More than that though, it would save you weight in the place where you really need it: the tablet. No one wants to hold a nearly 1kg tablet for prolonged periods, which makes the Helix a very expensive Ultrabook, with part-time tablet capabilities. Hybrids may well be the future, but right now, at a cost of £1800 ($2,900) for the Helix, I just can't see the appeal of ditching the extra device.
Featured Image Credit – Getty Images