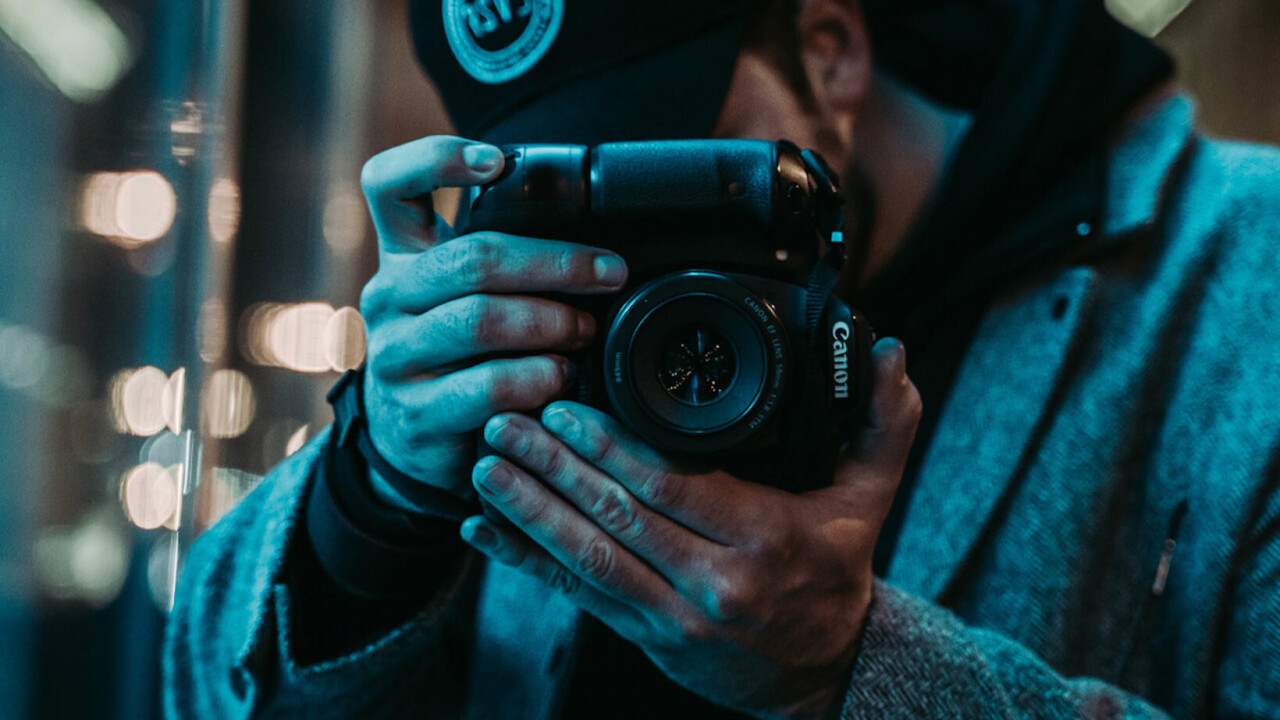 Story by
Hot deals courtesy of The Next Web. Hot deals courtesy of The Next Web.
TLDR: Learn the true tricks of photography from a pair of high profile Hollywood superstars with this Photo School photography and Photoshop editing masterclass.
The path to greatness is almost always paved by those who have gone before. Whether it's someone who inspired you from afar or someone who literally taught you the ropes directly, there's a fasttrack to getting good at almost anything. And learning from an accomplished success in your chosen field is most definitely the fastest of fasttracks.
For those who are ready to get serious about photography, the Photo School ($74.99 from TNW Deals) is where you go to get serious. And it all starts with the credentials of the masterclass' key founders, a pair of photographers who have scaled to the pinnacles of Hollywood and can now tell you all the tales of what they did to reach those heights.
Co-founder Michael Muller is the shooter behind scores of high-profile ad campaigns and some truly iconic movie posters, making his mark with a brimming portfolio of Marvel work including composing posters for Guardians of the Galaxy, Captain America, Iron Man 3, and more. Meanwhile, his partner and co-founder Patrick Hoelck is known for his brilliant portraits of some of the entertainment world's biggest stars including shoots with Rihanna, LeBron James, Kanye West, Clint Eastwood, and others.
Together, they've collected everything they've learned about creating brilliant images and getting hired for your work into more than 115 lectures featuring over 20 hours of premium video. 
Along with a collection of their friends, including other photographers, retouch artists, and Photoshop pros, the Photo School is your picture-taking crash course, covering everything from basic equipment and training questions to expert shooting methodologies.
Muller, Hoelck and their all-star instructors explain topics like various camera modes and lens types, how to hit that perfect lighting balance, and the considerations of indoor vs. outdoor shooting. And since clicking pictures is only half of the equation, there's also loads of training in digital image editing that can turn even untrained photogs into true Photoshop experts. 
Created to be accessible for even beginning photographers, these courses offer the pearls of wisdom from expert photographers at the top of their game so even inexperienced creators can instantly elevate your work and take strides toward becoming one of the greats.
A nearly $3,000 collection of professional-grade training, you can join the illustrious ranks of the Photo School now for a whole lot less. With the limited time Memorial Day Sale happening, the complete Photo School curriculum is now just $74.99 for the next week while this sale lasts. 
Prices are subject to change.
Get the TNW newsletter
Get the most important tech news in your inbox each week.