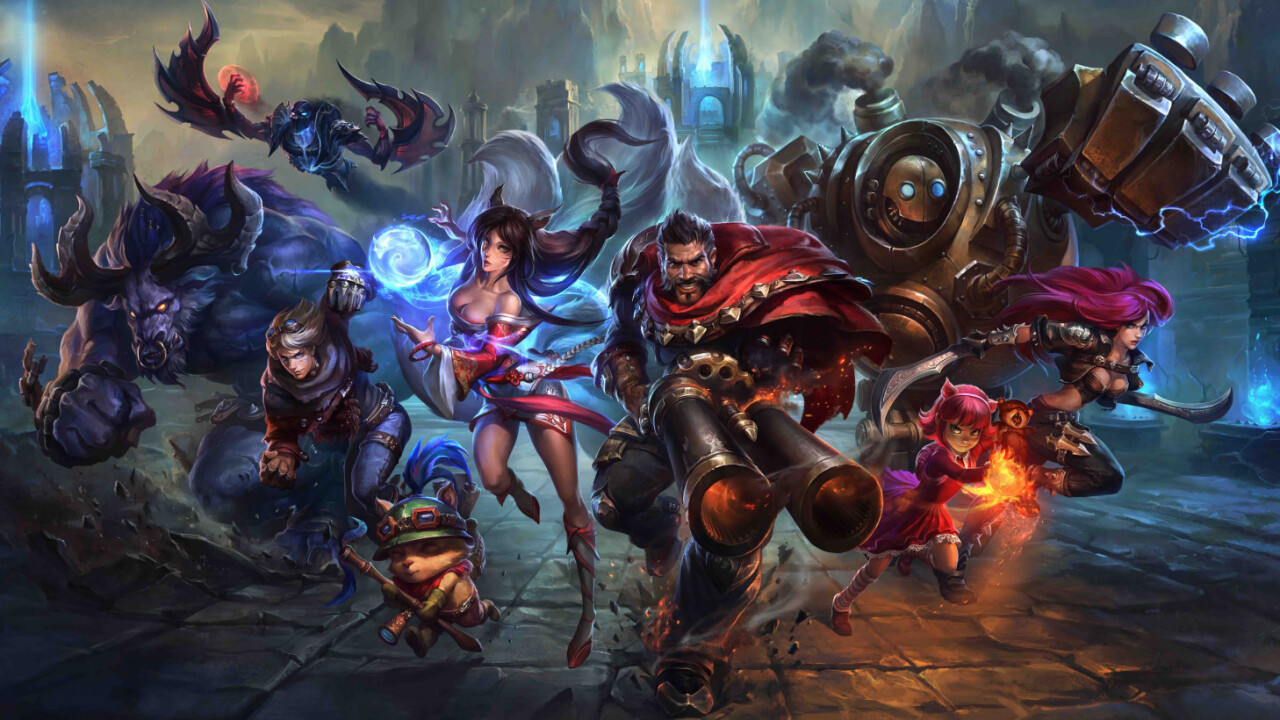 Story by
Vishwam Sankaran is a former Editorial Fellow with The Next Web, currently based in Bangalore, India. Vishwam Sankaran is a former Editorial Fellow with The Next Web, currently based in Bangalore, India.
Seven years after its launch, Amazon-owned Twitch finally has a channel that's racked up more than a billion views on its game video streaming platform. The accolade goes to Riot Games, the publisher of the immensely popular MOBA, League of Legends (LoL), and the owner of the title's official Twitch channel.
That's huge for Twitch, which currently boasts an audience of some 15 million daily active viewers and more than 2.2 million creators. It's also huge for fans of esports, which is growing globally as titles diversify gameplay, and as competitive play gains new avenues for reaching audiences.
We'd like to extend a thank you to the viewers for helping the @RiotGames @Twitch Channel be the first one to surpass 1 billion views. We could not have done it without your loyal support ❤️ pic.twitter.com/2W69ix0CEJ

— lolesports (@lolesports) June 24, 2018
How did we get here? Viewers of streamed esports events have grown in numbers, with the last international LoL championship finals alone attracting 60 million unique views worldwide.
To put this in perspective, these figures rival the growth of the Indian Premier League (IPL), an annual cricket tournament with an action-packed new format for the game (similar to Europe's English Premier League) started in 2008 that's followed globally on cable television. In comparison, the finals of the 2018 edition of the IPL earned a total of 55.6 million viewers.
It's worth noting that the first YouTube channel to hit a billion views was Universal Music Group (UMG) back in February 2008 – almost three years since the first video ever was uploaded on YouTube. However, YouTube stripped UMG of more than a billion views later in 2012, for allegedly faking many of its views. With that in mind, what Twitch has achieved is commendable, as it caters almost exclusively to a niche audience of gamers and esports enthusiasts.
Going by the total hours of Twitch viewership, it is still Dota 2 that dominates, but in terms of the sheer number of views generated in a channel, LoL has set the new record.
Though not quite Pewdiepie numbers, this is still a huge leap for the LoL Twitch channel, which now holds more than twice the number of views as the channel at second place – StarLadder, at 382 million views.
The new record highlights a trend of growing viewership for competitive gaming broadcasts, and catching on this wave, Twitch continues to grow its content creator base. Earlier in February, the video streaming platform announced that more than 27,000 of its streamers benefited from revenue sharing partnerships, similar to prominent YouTube content creators.
The growth of Twitch goes hand in hand with the juggernaut-like surge of the esports industry. Its rise has enabled an increase in both the participation and funding for tournaments. For instance, the world's largest esports prize pool recorded was $24.6 million last year for Dota 2; this year, Epic Games has $100 million up for grabs for the best players of its fast-paced title, Fortnite.