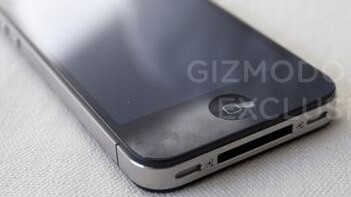 Story by
Alex Wilhelm is a San Francisco-based writer. You can find Alex on Twitter, and on Facebook. You can reach Alex via email at [email protected] Alex Wilhelm is a San Francisco-based writer. You can find Alex on Twitter, and on Facebook. You can reach Alex via email at [email protected]
We brought you news yesterday of rumors up in the air that Apple had cut off orders and shipments of the iPhone 3G. Even then however the phones were available for purchase via Apple's website, if not in other places.
No more, the phones have lost their select button on the Apple website that actually allows them to be purchased. Check it out here. In short, Apple is ending its second generation of iPhones on the double. This is of course expected to make way for the forthcoming iPhone 4G which should debut during Steve Job's first day speech at WWDC.
Among industry insiders and experts it is generally accepted that the iPhone 3GS will replace the 3G iPhone as Apple's baby phone, of course until another year slips by and the iPhone 4G will supplant the 3GS as the cheaper device.
The Apple product cycle ticks on without a hitch, are you going to upgrade?
Get the TNW newsletter
Get the most important tech news in your inbox each week.
Also tagged with