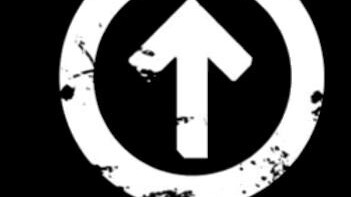 Story by
Alex Wilhelm is a San Francisco-based writer. You can find Alex on Twitter, and on Facebook. You can reach Alex via email at [email protected] Alex Wilhelm is a San Francisco-based writer. You can find Alex on Twitter, and on Facebook. You can reach Alex via email at [email protected]
Please note, the changes are not live as of writing on Klout.com, they should be shortly.
Klout, the popular tool to measure your online influence is  releasing a major product update in short order, it may be live right now depending on when you read this. The changes are more than cosmetic, Klout is on the warpath to become the one stop shop for finding out how important you really are online.
It used to be that a  Twitter follower count was the best way to judge someone's general influence. The more interesting the person, the more followers that they had, it was simple. Enter Twitter follower spamming and boom, that went to shambles. To get a handle on just who matters and who does not, we needed something new. Enter Klout.
Earlier versions of Klout were underpowered, lacking in enough information and analysis to be more than fun toys. I loved seeing graphs of my overall influence, but the numbers were always a bit vague. No more. With this new update, Klout is for real. Just what does this new Klout do? Hit the jump and we will get into it.
The updated Klout sports a new classification system that is designed to give you a better feel as to just what your positioning is online. Klout had something similar before, but it contained only four classifications, which meant that it was simplistic by design. Now with 16 different personality labels, you can get a much better idea as to where you fit in online. This is your overall self, in a single phrase.
Also, Klout has revamped their score system. Everyone one Klout is assigned a number out of 100 (mine is 55, hardly something to brag about). Klout has broken down exactly what percentile your score places you in, and does the same for the three main components that comprise your Klout score: True Reach, Amplification, and Network Score.
Each of the three components is calculated in relative percentiles, so that you can see where you are doing well, and where you could use some work.
Now that you have your new personality and number, Klout wants you to share that data with their new embeddable score widget. Simple enough, you put it in your website. If you have an exceptionally high score, you might want to show it off.
The only part of the new Klout that I do not like is its new game component. Like every other startup online Klout has jumped onto the badge and achievement wagon. My true achievement is my Klout score, not my ability to reach 100,000 people with a tweet (I was awarded that one, for whatever reason). It detracts from the true purpose of Klout, determining impartially how important someone is.
The new Klout also includes a good number off UI tweaks that make the site more pleasing to the eye and simpler to use. In short, this is a very solid update. Well done Klout team, I loved you before, and do now all the more.