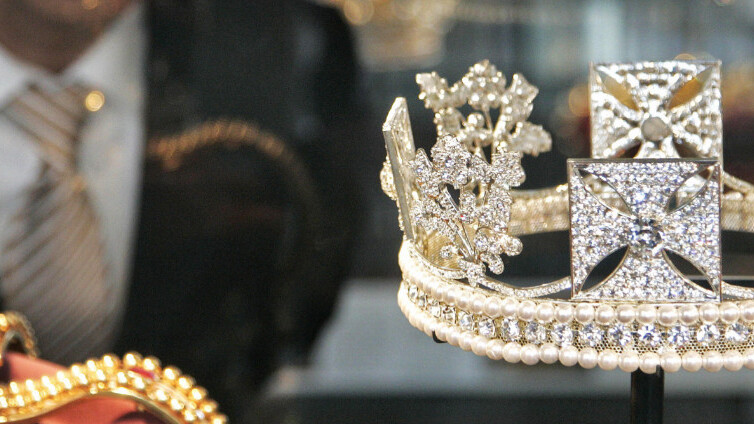 Story by
Ken Yeung is a reporter for The Next Web based in San Francisco, CA. He carries around a big camera & likes to write about tech, startup Ken Yeung is a reporter for The Next Web based in San Francisco, CA. He carries around a big camera & likes to write about tech, startups, parties, and interesting people. Follow him on Twitter, on Facebook, and Google+.
Social gaming company King, revealed new growth statistics today and has announced plans to launch its popular 'Pet Rescue Saga game' on mobile this summer. It is now seeing 70 million players on its platform daily, totaling to 21 billion gameplays each month.
King's games have certainly challenged rival Zynga for domination in this space. In January, King's 'Candy Crush Saga' ousted Zynga's 'FarmVille 2' as the most popular game on Facebook, according to AppData. King revealed that the popular game now has more than 500 million gameplays a day from just mobile devices.
In addition, it also has a couple of other top 10 Facebook games: 'Pet Rescue Saga' (6 million daily users) and 'Farm Heroes Saga' (4.8 million daily users).
What's noteworthy about King's performance is the number of gameplays it has. Last February, the company reported that monthly statistic at 9 billion. In just three months, it has more than doubled that amount. Another number that's intriguing is King's daily active user count of 70 million. This number beats Zynga's, which, according to its Q1 2013 earnings report, shows that its DAU was 52 million — the last time it reported having more than 70 million was in Q2 2012.
In the past, King CEO and co-founder Riccardo Zacconi, has attributed his company's growth to its mobile, Facebook, and cross-platform audience, which he describes as being "loyal".
As for 'Pet Rescue Saga', this game first launched in October 2012 exclusively on Facebook. It's a puzzle game that uses animated pets, 3D graphical elements, and challenges. King described it at the time as one of its most "creative sagas to date". Now with 6 million daily users, the game is being brought to mobile devices, with 72 levels (up from the original 55) starting this summer.
King says that now gamers can play 'Pet Rescue Saga' anywhere they are, and their leaderboards, scores, and progress will be fully synchronized across all devices.
The movement to mobile for 'Pet Rescue Saga' follows King's release patterns as of late. After a game is unveiled on Facebook, several months later, it moves to mobile. An obvious choice, but one distinction that it might have over others is the continued engagement no matter what platform a player is on. The company realizes that for social games, the difficulty is to get players back to the game over and over again. This synchronization capability enables players to not have to worry about stopping a game played through the browser and pick it up hours later (with a greater chance of abandonment).
'Pet Rescue Saga' will be available on iOS and Android devices.
Photo credit: Pieter Franken/AFP/Getty Images