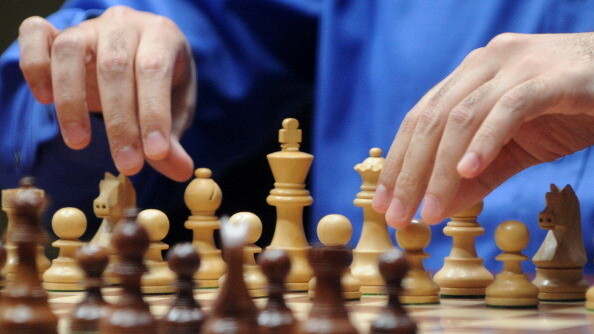 Story by
Ken Yeung is a reporter for The Next Web based in San Francisco, CA. He carries around a big camera & likes to write about tech, startup Ken Yeung is a reporter for The Next Web based in San Francisco, CA. He carries around a big camera & likes to write about tech, startups, parties, and interesting people. Follow him on Twitter, on Facebook, and Google+.
King.com, the maker of some of the top casual social games in the marketplace today, has just released "Pet Rescue Saga", a brand new game for Facebook, and a mobile update to its popular game "Candy Crush Saga".
"Pet Rescue Saga" is a puzzle game that uses animated pets, 3D graphical elements, and challenges to keep you entertained for hours. King.com claims that it's one of its most creative sagas to date. Starting today, it can be played exclusively on Facebook with over 50 levels available to players.
"Candy Crush Saga" already exists on Facebook and has become the company's most popular game so far. With 5 million active players each day, King.com is calling it the "largest casual social game on the platform." Now, it will branch off to take over the mobile space where players can continue to play on any iOS device.
This match-3 game format is going to be unique from all other games out in the market — with this mobile implementation, King.com will also offer synchronization with Facebook. What this means is that as you play the game on the social network, when you get to a certain point, you can leave the computer and continue it on your mobile device, right where you left off. The leaderboard, scores, progress, and virtual goods that were accumulated over time will now be easily transferred between both platforms.
Riccardo Zacconi, CEO and co-founder of King.com, said that "Candy Crush Saga has been an extremely successful game on Facebook since it launched on the platform earlier this year — quickly becoming a top 10 game. And, with over 50 percent of Facebook's users connecting from their smartphones, Facebook has become a critical component of mobile app discovery as we look to release more Saga games on mobile."
One of the things that leads to a long-term success story on Facebook is the continued engagement. For social games, the difficulty is to get players back to the game over and over again. King.com says that for social games, it's leveraging content as the driver to come back and play — the creation of new content for the game encourages people to come back, regardless of whether it's on a mobile platform or on Facebook. In addition, having a strong community really helps as well — the game maker leverages fan pages and insider stories about the game to drive more playing
When we spoke with King.com, it said that the casual social game genre is trying to address a secular trend in the market in how people want to play games. You have a whole lot of people playing games on Facebook who didn't before. Combined with the expansion of plays on the mobile device, a new paradigm is emerging. King.com believes that players on Facebook or on mobile phones have the necessary time to invest in either dexterity requirements, complicated rules, or worry about what they call "grinding" (repeatedly doing the same action over and over again). Players just want a game on whatever device they want, whenever they want.
This will be the company's advantage moving forward if it can start to get more games using synchonization. With the capability, players won't have to worry about saving games, wondering if their data was safely secured, or go through withdrawl when playing a game.
"Pet Rescue Saga" is now available on Facebook while "Candy Crush Saga" for mobile can be downloaded on its website.
Photo credit: KIRILL KUDRYAVTSEV/AFP/Getty Images