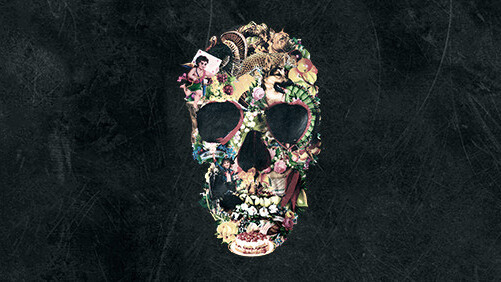 We don't usually subscribe to the 'one size fits all' notion, but in this case, the Mika iPad stand applies beautifully. Mika's compatible with virtually any standard tablet or smaller computer, from the Nexus 7 to your MacBook Air. Angle it beautifully with an arc so well-designed, you won't be able to imagine what your digital life was like before the Mika.
Tech geeks are touting Google Glass as one of the digital titan's less successful ventures, and even as critics, we're quick to admit they've got a point. If Siri had an older, much wiser and more proficient brother, it might have a chance against Glass. Take pictures by simply saying 'take a picture' and record, get directions, record your own voice – even acquire obscure data the same way.  Durable, streamlined and soon-to-be-available in colors like Tangerine and Shale, if you haven't signed up for more information about Google's latest baby, we're not really sure why you haven't.
Unless you're extremely opposed to your cranium looking a bit like an orb while you tout around a hands-free umbrella, you've got to get your hands on Nubrella's creation. The top half of the umbrella pulls up and over your head, not unlike a windshield wiper mechanism, and the bottom stay puts to form that cute little half-circle everyone will be jealous of when their regular umbrella bottoms out in a windy storm.
For the curated, hip old-man in you – but this isn't your grandfather's pocket watch. PEOPLE PEOPLE studios created a mod version you can carry in the back pocket of your Levis. Just be prepared for everyone around you to be seething with jealousy.
Even more so than your clear Warby Parker's, stone glasses are the most polarizing piece of eyewear you could ever hope to own. Comprised of hand-poured pewter, genuine slate and premium wood, they can be yours for a measly $395. There are only 200 pairs, so get 'em while they're hot here.
Get the TNW newsletter
Get the most important tech news in your inbox each week.