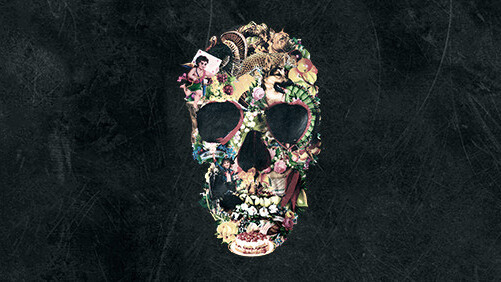 The cool thing about an iPad magazine is that you can download all of the apps that we review here with a single click.
Swaag
Tumblr fiends wish they would have thought of Swaag. A user-friendly app created for a community of fearless street-style loving bloggers, you can easily upload photos and share 'em with your friend base, then engage in a 'who has better kicks' competition, frenemy-style. Follow your favorite brands and share the stuff you love. Download it for free in the iTunes Store. Refinery29 says so – and we do, too.
Svpply
Imagine you had a curated list of the best products across the web all in one place, even right at your fingertips. Would you use it? Svpply, Inc is your obvious answer. Boasting more than 2.4 million products and a streamlined, color-coded design (a hint to your wanna-be closet, perhaps?) run, don't walk. Just give it a download and let us know how you like it.
Fashion Terms
Fashion Terms is kind of like fashion definitions for dummies. Get illustrated, no-frill definitions of anything from Mary Janes to bustiers. The app is divided between terms, clothing pieces, accessories and textiles, so sort how you want to, and share the latest terms with your friends to sound like the fashion guru you may or may not be. $0.99 in the App Store.
Stylebook
If you're buying a monthly issue of Marie Claire, just…stop. Stylebook is your new one-app answer. With over 90 features and a closet management tool that rivals the likes of Rachel Zoe and Kimora Lee Simmons, you'll never have to dial your girlfriends in a panic about a first date ever again. Or anything ever again, really. $3.99 in the App Store.
Cloth
We don't even know why this app wasn't invented circa 2001, when the Internet blew up. How it works: wake up to a rainy day? Want to save that cute outfit you wore the other day but forgot to share out? Cloth has you covered – quite literally. Shoot and save those outfits, search for inspiration (it's one step above Pinterest) and push out via social networks or submit it to clothapp.com for a chance to be featured.
Get the TNW newsletter
Get the most important tech news in your inbox each week.