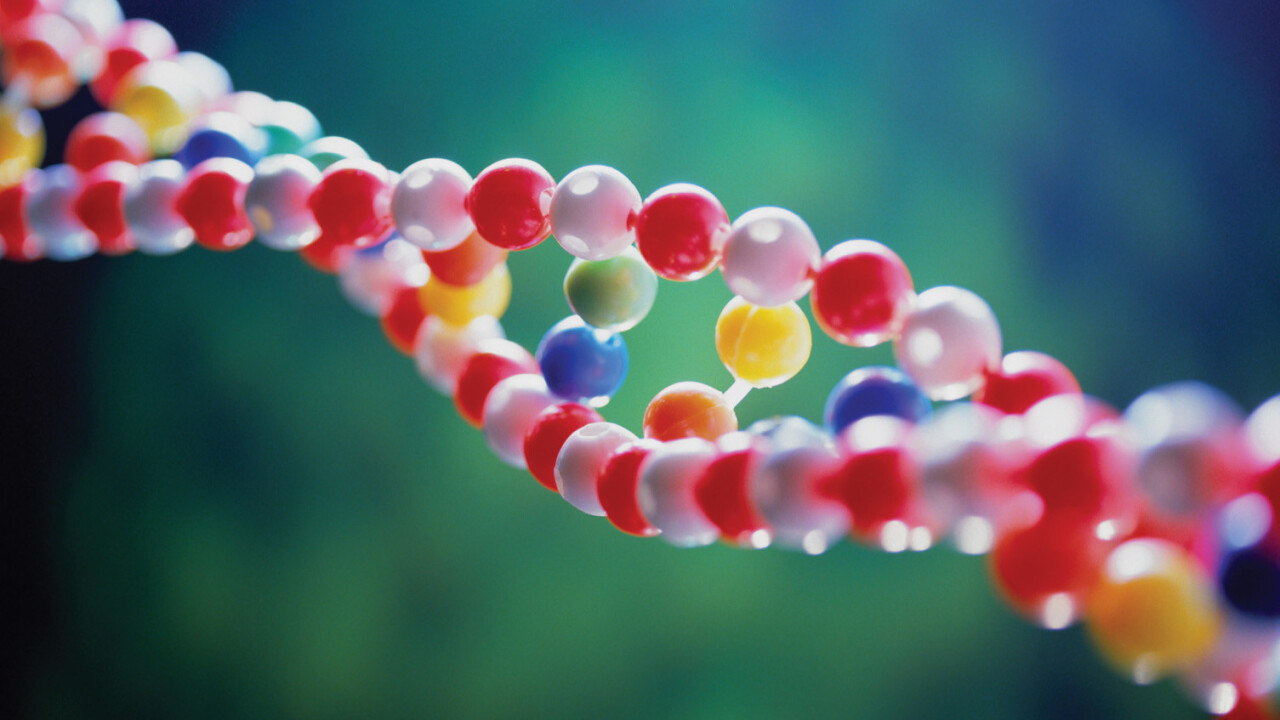 Story by
Courtney Boyd Myers is the founder of audience.io, a transatlantic company designed to help New York and London based technology startups gr Courtney Boyd Myers is the founder of audience.io, a transatlantic company designed to help New York and London based technology startups grow internationally. Previously, she was the Features Editor and East Coast Editor of TNW covering New York City startups and digital innovation. She loves magnets + reading on a Kindle. You can follow her on Facebook, Twitter @CBM and Google +.
Nathaniel Perez is the Head of Social Experience at SapientNitro, a global, integrated marketing services company. Over the past 14 years, Nathaniel has tackled marketing and technology for clients such as ADT, Air Canada, AT&T, Burger King, Carnival Cruises, Citi, Coca-Cola, Condé Nast, H&R Block, JCPenney, Kraft and Mercedes AMG.
As in-real-life marketing blurs with in real-time-online marketing Nathaniel is in a unique position
to elucidate how brands connect with consumers across digital, physical and social worlds and fundamentally alter the brand-consumer relationship. How can digital marketing experiences create more than just online chatter? How can they foster impactful, immediate and authentic interactions that result in deeper engagement with users?
Let's jump in.
CBM: What's SapientNitro best known for? How did you first hear about them?
Nathaniel Perez: SapientNitro is best known for its ability to integrate thinking across disciplines, known for its deep technology expertise and ability to apply a very distinct spirit of innovation to just about any medium. I first heard about them while at Razorfish, and in the past few years, we've rapidly grown in our ability to build a solid arsenal of creative, technology and marketing services arsenal.
CBM: The head of social experience, eh? How did you find yourself in this position?
NP: I'm a computer engineer. I've spent many years immersed in technology. I started off at IBM and saw the birth and growth of e-commerce and digital marketing. I then jumped ship and decided to ride the interactive bandwagon. I joined Razorfish and over the years, as life would grant me more wisdom, I've become a hybrid strategist/technologist.
As the advertising world blew up and became fragmented, I focused on innovation and provided leadership in the creation of marketing approaches and technology platforms while focused on social media. This earned me a strong leadership position at the social table while at Razorfish, then Microsoft. Then my path crossed Sapient's for the third time, and that seemed to have been the right one. I met a bunch of people with impressive backgrounds, and given their heritage, it was clear that my background was right for this job. While today, my focus is far more on approaches and strategy, my technology background is a precious asset almost every single day, allowing me to tackle problems not usually tackled by strategists. That type of strength is very typical of SapientNitro in general.
CBM: What's been the best change for brands due to the impact of social media and having an online presence?
NP: The best change for brands has been their ability to genuinely connect with consumers. Social has moved connections from physical to emotional in a big way.
CBM: What's the best change for consumers?
NP: The best change for consumers has been contextual experiences. The ability to experience brands in a context far richer than before. Giving them a new dimension of relevance and control.
CBM: What's the worst change for brands?
NP: The worst change for brands has been the struggle to understand what social media is good for, many brands testing the waters and quickly becoming slaves of ever so expressive consumers. Part of this change has caused many brands to forget about their ability to creatively engage audiences with strong purpose, instead focusing on the mechanical nature of social and the many channels they now have to manage and play on.
CBM: What's the worst example of online chatter you've seen on the web? The kind that makes you want to bang your head into the desk….
NP: It would have to be the 2008 electoral campaigns. From slogans to misperceptions, to political, cultural emotional debates online, realizing through this experience how unstructured yet powerful the web can be. I'd have to say though it was unbelievably overtaking, yet unfocused and all over the place.
CBM: What can we expect from the real-time convergence of digital, physical and social worlds?! Will Colgate toothpaste be sponsoring my bathroom time someday while I live webcast my morning rituals to the world? [Josh Harris said it could happen.]
NP: Real-time convergence will only prove that technology will one day mimic, even disappear into the fabric of our behavior and lives. We humans seek connection, context and common beliefs. And convergence is increasingly delivering on those needs in an amazing way. If webcasting your morning rituals becomes the norm and can make you and your friends' (or even strangers') lives better or even more interesting, then you can be sure Colgate will naturally make it easy for you to do it every single day. Technology and convergence will make their effort seamlessly fit within your passion for webcasting mornings.
CBM: How does social data factor into a brand's DNA? How important is it depending on the brand?
NP: Social data lets a brand understand how it lives in a dynamic context with consumers. While analytics have largely focused on static metrics and post-rationalized insights, such as path to purchases, conversion or abandonment behaviors, social data can shed a bright new light on how consumers behave, how they respond, who they are likely to connect to, how they influence, even in real-time. This data can be intrinsically part of a brand's vital signs if their strategy's right and if they're internally organized to react to dynamic insight.
CBM: What are the 5 best tools that marketers should use to engage with consumers in real time?
NP: With a solid listening strategy in place, sometimes all you need is Tweetdeck and Hootsuite to engage with consumers in real-time. The challenge is really to understand how to identify opportunities to engage and have a plan in place to manage conversation. Sometimes, this even requires some advanced technology, to help you sift through data and find actionable trends. Additionally, different brands will have very different conversations, in very different places.
So instead of 5 tools, here are 5 most useful "things" to engage consumers in real-time:
Social Listening (choose from Sysomos, Radian6, Cymfony or Collective Intellect): With a strong listening plan and a tool that can quickly alert you of incoming patterns or new conversations, you can engage in the moment.
Twitter: Twitter is obviously where real-time lives (mostly…). It is an essential networking and conversational tool. Brands should devise a smart plan to organically be relevant and successful on Twitter. The more authentic and real-time your conversation is, the better you will perform as a marketer on Twitter. Twitter and the plethora of research tools that have been built on top of it provide a really powerful place to start listening into trends, influencers, conversations, and jumping in.
Social Media Management (choose from Hootsuite, Radian6, CoTweet, Vitrue, Awareness). We pick Hootsuite for most day-to-day needs. Hootsuite is a social media management work horse. While it might not have as many advanced features as others, it is built to be extremely efficient at listening and engaging. In conjunction with Tweetdeck, Hootsuite is a Community Manager's best friend.
Check-in Platforms (choose from Foursquare, Google+, Gowalla, Loopt, or even GetGlue): Checkin platforms, especially Foursquare have gained traction. Foursquare now offers a rich set of feature for brands and consumers to engage in real-time, in real space. Checkins are a natural extension of a physical experience, and what's great about them is that they happen "in the moment". These check-ins, and the places people are in, are a great trigger of real-time conversation. Google+ has a very interesting way of surfacing nearby conversation, making it ripe for real-time picking too. GetGlue provides a huge opportunity to connect in real-time with over a million consumers watching TV shows or connecting around other popular entertainment.
Google+: in the "ones to watch" category. Google+, Circles, Hangouts and soon to be released brand pages will provide amazing new opportunities for brands to track and engage in very relevant conversations in real time. From Photovine providing a new way to have conversations with pictures, to smart circles features bringing posts back to the top of the feed as users engage with them, to Hangouts and Games, Google is building an arsenal which will allow real-time, natural interaction between brands and consumers.
CBM: And what ways can brands measure the impact of these conversations?
NP: Analytics is a deep science. Brands can leverage social data in very powerful ways. While it's hard to fit a good answer in this email, here are some things we can do with social data to measure the impact of real-time conversations:
Real-time conversation can drive awareness and inbound traffic. Marketers can understand the impact of these conversations on a number of things, namely SEO rankings, inbound traffic, content consumption and sharing. If they engage in conversation with careful consideration for keywords, they can measure their impact using popular analytics tools.
Brands can measure their relevance in chatter and the types of conversations they can influence. By analyzing Twitter conversation data, and understanding factors like true reach, propagation and the graph of connections these connections create, a brand can discover how it can quickly create community and the types of content that works well. The higher the relevance, the stronger the ability to drive behavior, consumption and then purchase. Tools like Klout have been focusing on helping brands and influencers get a clearer picture of their "standing" in the conversation space. Relevance and "klout" is best built through real-time, authentic engagement.
Brands can easily attribute audience growth to key conversations it had in real-time. This creates an opportunity to measure that audience's propensity to engage with the brand on future conversation. If you blend such a metric with survey data which establishes a monetary value to each type of fan, you can measure the impact these conversations are having on average fan value.
CBM: How would you describe the perfect social marketer?
NP: There is no perfect social marketer, since social is imperfect by nature (much like humans). A good social marketer is one who believes that social is "how", not "what". Social is how a brand engages with consumers, regardless of what and where it needs to play. If we think about it, even TV ads can be social. It really just is about "how", not "what".
For more insights, follow TNWSocialMedia and SapientNitro on Twitter.
Get the TNW newsletter
Get the most important tech news in your inbox each week.