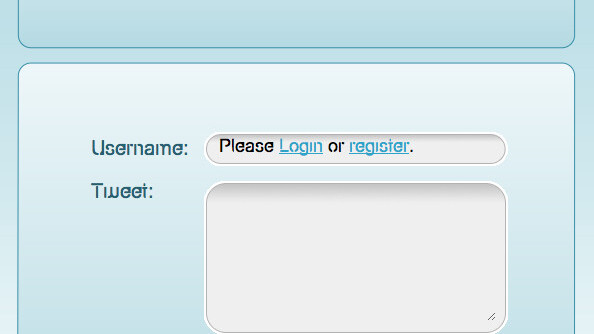 Story by
Author, speaker, teacher, & Internet rogue. Author of Create Your Own Blog, Using WordPress, & Teach Yourself Foursquare in 10 Minut Author, speaker, teacher, & Internet rogue. Author of Create Your Own Blog, Using WordPress, & Teach Yourself Foursquare in 10 Minutes.
If there is one thing that geeks are nearly united in it's our love of Sci Fi, comics, horror, and related genre fare. For me this means watching a lot of stuff on SPACE channel. One of the regular shows on SPACE is InnerSPACE hosted by Teddy Wilson and Ajay Fry with in-field correspondent Natasha Eloi. I had a chance to chat with Teddy and Ajay earlier this week while they were prepping for the season premiere of InnerSPACE tonight. I wasn't able to interview them both at the same time, but I did ask them similar questions, so here is more about Teddy Wilson and Ajay Fry…
In Season 1 of InnerSPACE they had the Internet mail bag and Twitter, now for season 2 InnerSPACE has a new set and new look. For the connection to the audience Teddy said there would be more interaction with the fans. Ajay said that a new website is in the works, and while did couldn't divulge any solid details, he hinted at maybe video feedback coming into play. Hmm, maybe a video interview with a Vancouver-based tech writer? I'd be up for that. Both Teddy and Ajay love connecting with their fans online as well has using social media to promote their various other projects (Teddy is in a band and Ajay occasionally paints), expect more connecting and interaction in season 2. It's not too surprising that social media and a show about Sci Fi have a strong interactive component, but what I do find refreshing is that both Teddy and Ajay really want to hear from fans and bring fan feedback into the show. Maybe I'm going to have to start commenting more!
As for their online street cred, Ajay is the veteran in this realm (Teddy remarked that Ajay had to show him Twitter and set up his account), Ajay made his first website in Grade 9 and has been going strong ever since. Teddy might be a late-comer to the online world, but he's learning fast. Both are active on Facebook and Twitter and interestingly enough neither of them are on any of the location-based social networks. Teddy is interested in them, but doesn't see the compelling reason to join, Ajay, on the other hand, says that the services all just rub him the wrong way. It's the sharing where you are, almost in a way that you don't have control of. I asked both of them about the public/private divide that those of us who live our lives in public often face. Right now Teddy doesn't make a huge distinction between the two and will accept new friends online. Ajay, feeling similarly, but has had some bad experiences in the past that make him a little more cautious. So while Ajay might share a lot of his life online, he keeps the other people in his life out of the stream. Ajay said succinctly as: "I don't have anything to hide, but I do have things to protect." That statement struck a chord with me, because that is exactly how I try to live my life online. I chose to be online and live a lot of my life in public, but my wife, kids, family, and others haven't made that choice and I need to respect that. I think as social media becomes more and more pervasive we all have to more aware of that.
Both Teddy and Ajay embrace social media in their lives. I posed a question to them both, which stumped them both at first: "What gives you the most joy in social media?" Because sure, we're on a lot of sites, and it's fun, but there is always the one thing that is the most important. For Teddy it's the connections with with people. Meeting new people, following the people he's a fan of, that global forum of people who all have some of the same things in common. For Ajay, it's knowledge and learning. When Ajay was in the Toronto comedy scene he kept a paper rolodex of comedians, their gigs, who they like to perform with, now the online world brings this right to him. I found it interesting that my great joy is part of both of them and I'd be hard-pressed to choose between them. Knowledge is my bread and butter, but I have also met hundreds of great people online, many of whom enrich my life in very real ways. While we were talking about Facebook and the public/private dividing line, Teddy touched on that as well. That the nature of "a friend" is changing, Teddy has many people he considers friends who he has never met in person (and might not ever meet in person), this is something that just wasn't as easy in decades past. It's something that I myself value tremendously.
Now for the good stuff… their must-see geek movies coming up (asking about TV shows was a gimme).
Teddy: Resident Evil: Afterlife (saw it), Devil, Red, Paranormal Activity, and Tron Legacy. I'm with Teddy on Red and Tron, but I'm going to take a pass on the others. Teddy is a big M. Night Shyamalan fan, much to Ajay's dismay I gather. While I do like a lot of Shyamalan's work, I can't say that I'm a huge fan. That said, Devil does look creepy good.
Ajay: Catfish and Monsters are his must see movies. I completely agree with Catfish, I saw the preview when I saw Resident Evil, Monsters is a low-budget movie that I'm going to have to look up. I'm wondering if it might become a cult classic (just a guess).
My last question, that I sent them through Twitter no less, was on comics. I'm not a huge comics fan. I wasn't really into them as a kid, but I do have a new appreciation for them as an adult. I asked the overly simplistic question: Marvel, DC, or other… to both of them. Ajay answered right away that he was a fan of Dark Horse comics (which I had a guess he would say): "I'll go with @DarkHorseComics all the way. HellBoy FTW!". Teddy's answer … wow, I'm going to have to do some research! "Maus,Eisner,DKR, SwampThing,Watchmen,old GoldKey stuff,Love&Rockets,ViolentCases, lovin EssexCounty rite now". Wow, I good thing a friend just gave me a gift certificate to a local comic shop.
I want to pull all this together, the intersection of Sci Fi, geekdom, TV, and social media with how these interviews came together (I'll be chatting with Natasha Eloi after the craziness of the Toronto International Film Festival dies down). I sent out this tweet:
Shout out the @spacechannel hosts @AjayFry @EloiNation & @TeddySPACE. Love to feature you on @TheNextWebCA. TV & social media. Ping me pls
Teddy got back to me a couple hours later with the connections to the people to email and we were off and running. Now if that isn't social media in action for connecting with fans, I don't know what is. I want to thank Teddy and Ajay for taking the time to chat with me and I can't wait to chat with Natasha (who is supposed to have a killer sci fi toy collection).
Season Two of InnerSPACE premiers tonight at 11:15 ET (8:15 for me in Vancouver!) after another showing of episode 1 of Being Human (which I missed the first go-round and want to catch this time).
Get the TNW newsletter
Get the most important tech news in your inbox each week.