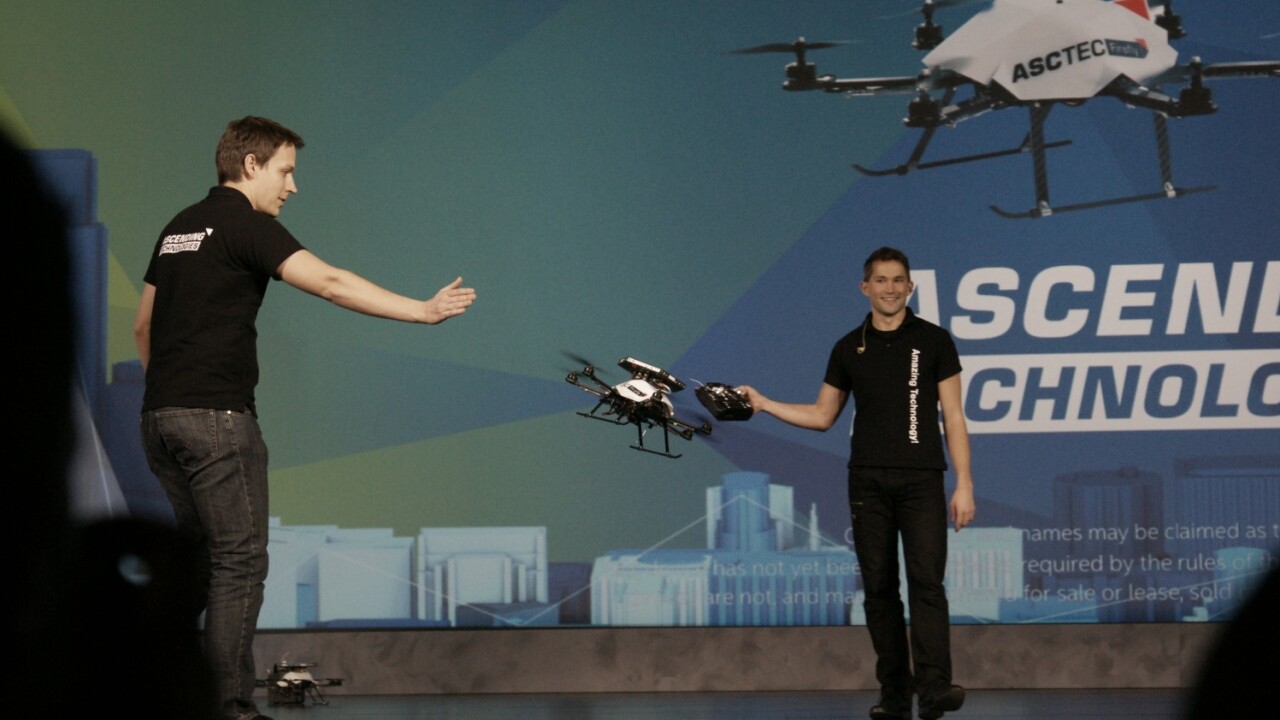 Intel's RealSense technology is in drones now, too, with the company demoing drones equipped with the technology that can automatically avoid people and objects.
RealSense allows the drones to build 3D maps of their surroundings and automatically adjust themselves to avoid hazards.
https://vine.co/v/OpaZAmHxKrD
A demo showed four people running toward the drones to play "ping pong" and it automatically avoiding them with ease; maybe not the best idea at home, though.
A second demo put a drone with RealSense through it's paces live on an obstacle course with no problems.
RealSense being used like this is a surprise, but also incredibly smart. Drones might get smarter and safer, very soon, thanks to Intel's technology.
Get the TNW newsletter
Get the most important tech news in your inbox each week.
Also tagged with