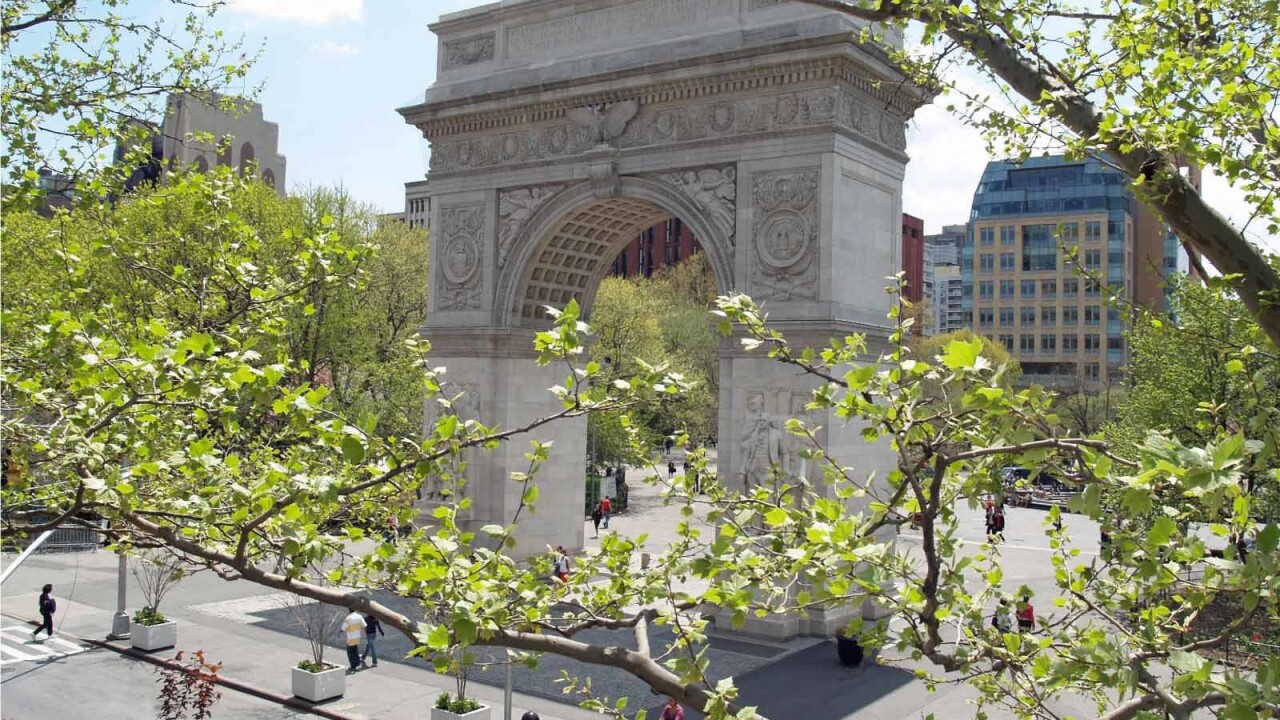 Story by
Courtney Boyd Myers is the founder of audience.io, a transatlantic company designed to help New York and London based technology startups gr Courtney Boyd Myers is the founder of audience.io, a transatlantic company designed to help New York and London based technology startups grow internationally. Previously, she was the Features Editor and East Coast Editor of TNW covering New York City startups and digital innovation. She loves magnets + reading on a Kindle. You can follow her on Facebook, Twitter @CBM and Google +.
Looking for a heated Prana yoga class? Or perhaps Mandarin lessons? Sushi rolling sessions? We all love to search for stuff on Google. But Google search only goes so deep. CourseHorse, a New York City startup, provides a simple, innovative way to search for classes in Manhattan, Brooklyn, Queens and the Bronx. Search can be filtered by price and schedule, so you can find a morning meditation class before your 9am sales pitch.
CourseHorse launched in mid-April 2011 to make it easier for New Yorkers to find classes. To date, 150 schools have posted over 4,000 classes on the site. Co-founders Nihal Parthasarathi and Katie Kapler launched in New York only, recognizing that their system had to start small and be local in order truly provide value to schools and students. New York, not only a cultural, educational, and aspirational Mecca, but also a huge market, fit their vision perfectly as CourseHorse's birthplace.
This week, CourseHorse began offering Free Classes, so users can try out classes for free before making a big purchase. CourseHorse also launched schedule alerts so if you find a class, love it, but can't make the time, you can subscribe to receive updates when new schedules are posted. We caught up with Parthasarathi this week to fill you in on how CourseHorse is changing education in NYC.
CBM: Tell me a little bit about yourself- and how you came to launch CourseHorse.
Nihal Parthasarathi: I grew up in Connecticut, the son of a geeky engineering father and wunderkind sales mother—quite the dynamic duo to have in my corner. I attended NYU Stern's undergraduate program, majoring in Finance and Marketing while minoring in Creative Writing, knowing that I wanted to build a skill set that could help me launch a company. After school, I jumped into consulting for Capgemini, and my client for two years was a major test-prep company. I've been passionate about education for as long as I can remember, as it strikes me as the most far-reaching way to have a positive impact on other people. While working, I realized there was a market for an aggregator of test-prep that would help compare different SAT prep classes. I called up Katie, my go-to person for new ideas, and within ten minutes, we'd come up with the idea that became CourseHorse.
CBM: How is CourseHorse different than other online education class finding sites? What are your offerings?
NP: We distinguish ourselves from other education sites in several ways. CourseHorse differentiates itself by aggregating local, group classes from only established NYC schools. What's more, once they've decided on a group class, students can enroll directly on our site. For schools, it's totally free to post classes, as we offer a cost-effective, pay-per-enrollment way for them to reach new students.
CBM: What are a few of the most awesome sounding classes that you are offering?
NP: When it comes to awesome-sounding classes, Helium Aerial Dance's "Aerial Silk Fitness" definitely stands out. It allows students to fulfill their childhood dream of joining the circus by teaching them cool moves on silks and trapeze, all while giving them a great workout. Another crowd favorite is Paint Along NYC's BYOB Painting… it's exactly what it sounds like. What better way to loosen up for a painting class than by splitting a bottle of wine with a friend?
CBM: How will you monetize CourseHorse? Are you raising funding?
NP: We earn a sales commission every time a student enrolls in a class, which means that our primary short-term goal is to make sure we're listing the classes that people want. We recently won NYU's New Venture Competition, which has provided us with $75,000 in prize money (for no equity). We'll be using this money for the next several months to begin hitting our targets before we consider raising any additional capital. This month, we've already doubled the sales we logged in June.
CBM: What do you believe CourseHorse is doing to disrupt education in a positive way?
NP: It has never been a more exciting time for education. Many of the traditional problems faced by educators—trustworthiness, quality, efficient diagnostics, access—are being tackled and solved by the smartest people on the planet. CourseHorse is focused on exposing great programs and making them more accessible, using the incredible breadth and depth of local resources to energize communities and make learning with others fun and easy. While many educational technologies empower us to learn on our own and online, CourseHorse suggests the opposite—we want our users to get out into their city and learn with friends.
For more on How the Internet is Revolutionizing Education, check out our full report here.
Get the TNW newsletter
Get the most important tech news in your inbox each week.