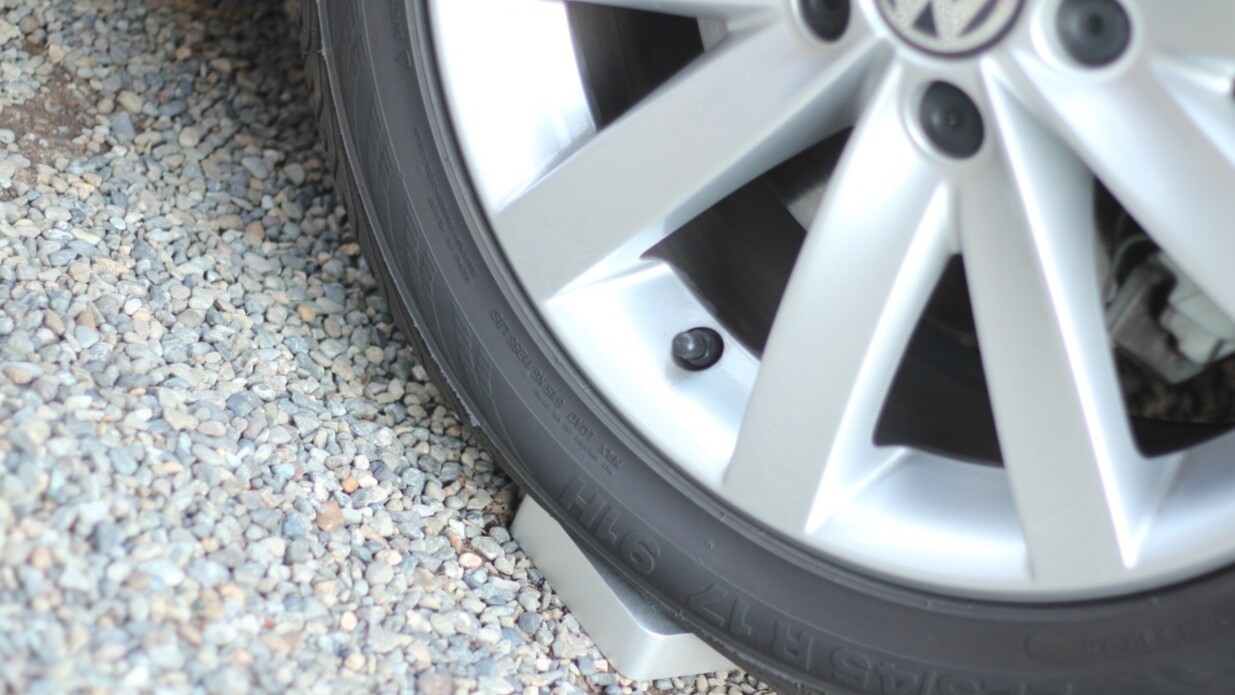 Story by
Matthew Panzarino was Managing Editor at TNW. He's no longer with the company, but you can follow him on Twitter. Matthew Panzarino was Managing Editor at TNW. He's no longer with the company, but you can follow him on Twitter.
I'm not a huge fan of external hard drives. I'm always aware of it sitting in my bag, holding all of my precious video as I drop it, squeeze it under tables and generally mistreat it during conventions and conferences.
One wrong move and there goes a week's work in a crunched plastic casing. That's why I was so interested in checking out the ioSafe rugged portable. It's a beefy hard drive—the one we took a look at is the 500GB version—that's encased in aluminum and tested to all kinds of ridiculous extremes. It comes in USB 3.0, USB 2.0 and FireWire 800 flavors and will soon ship in Thunderbolt.
The thing is built like a tank, or rather, a part of a tank, because it doesn't have nearly the delicate constitution of a plain old tank. But it's not abnormally heavy or anything, it weighs 1lb if you go for the aluminum model and a bit more if you spring for titanium. I didn't really notice the difference in my bag from my normal external storage options.
The specs are all pretty much what you'd expect. It works just as well as any other external drive. The drive uses a Micro B USB 3.0 cable, so nothing out of the ordinary there. The full speeds and feeds of the drive are here if you're into that sort of thing.
But, by and large, ioSafe products are sold on their durability, they even zapped it with a 1M volt tesla coil at CES. they're also suspended on all six axes of motion, water safe, chekical resistant sand and freeze resistant and work up to 15K feet. So I didn't set out to prove that I could destroy it. Instead I just used the crap out of it for several months. I left it in the bottom of my bag, paid no attention to dumping things in on top of it, slapped it down on my desk when I got home and plugged it in and was generally belligerent about treating it without any semblance of care.
After doing that for weeks, I checked out the drive and it still looked like I had just pulled it out of the box. There wasn't even a scuff on the surface. That impressed me and aggravated me at the same time. So I decided to get a bit more aggressive. I took it outside and dropped it on the concrete, I chucked it across the gravel, I set it on my fountain and let it burble all over the exterior for a while.
Then I drove over it with my car. That finally did it, it…put a couple of nicks in the bottom. The top wasn't affected besides a temporary rubber tattoo and the drive works just fine. I let it sit there for a while too, this wasn't a hard drive drive-by.
Let's put it this way, if you need a tough hard drive and supporting a quarter of the weight of a 1+ ton vehicle isn't enough for you, then look elsewhere. If you never want to have to worry about your portable data again, check out the ioSafe.
Get the TNW newsletter
Get the most important tech news in your inbox each week.
Also tagged with