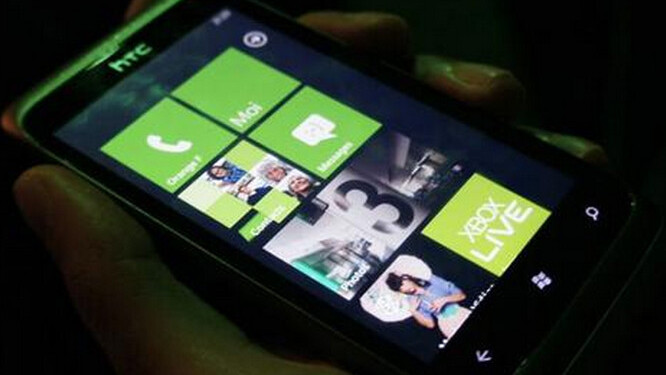 Story by
Alex Wilhelm is a San Francisco-based writer. You can find Alex on Twitter, and on Facebook. You can reach Alex via email at [email protected] Alex Wilhelm is a San Francisco-based writer. You can find Alex on Twitter, and on Facebook. You can reach Alex via email at [email protected]
Today T-Mobile announced the release date for the HTC Radar Windows Phone in the United States, promising to bring the handset to market on the second of November. That will provide the phone more than sufficient runway to potentially perform well during the holiday season.
The phone itself will retail for $99.99 after a $50 mail-in rebate, when combined with a two-year contract.
We've written about the HTC Radar, and its bigger brother, the Titan, several times before. The Radar is, obviously, a lower-tier handset designed to reach a mass market audience and undercut top offerings running iOS and Android in terms of price. At $99.99, later deals could bring the phone to an effective free price point by the time Christmas sales reach full crescendo. The phone, being cheap, is hardly something to write home about. That fact was oddly reflected in early ads that circulated for the device, which we noted as being more than anemic. We dubbed them 'sleep-inducing,' which was a hyperbole-free observation.
That is not stopping the phone from garnering positive reviews. WinRumors dubbed the handset the "best small-sized Windows Phone 7.5 device on the market," noting that its "improved performance and aesthetics will make it appealing to the masses who aren't prepared to move to a 4.7-inch display." The phone sports a smaller screen, a simple way to control costs. The device also toes the lower limits of the Windows Phone specifications that Microsoft has set, containing a half gigabyte of RAM and a 1 GHz processor.
In other news, Nokia's crop of Windows Phone devices appear to have slipped into 2012, so HTC's offerings might have a better sales opportunity through the close of this year than was previously anticipated.
Get the TNW newsletter
Get the most important tech news in your inbox each week.
Also tagged with