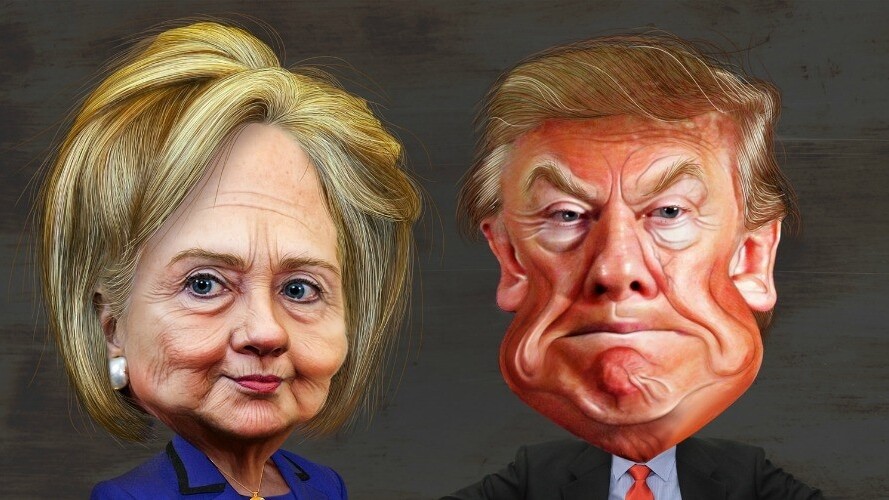 Story by
Former Managing Editor, TNW
Bryan is a freelance journalist. Bryan is a freelance journalist.
Tomorrow's vote will finally bring about an end to the election that we'd all like to pretend never happen. For cable subscribers, staying informed on polling numbers, breaking news, and predictions is easy — just turn on the TV. For those without cable, it's a little trickier, but we're going to help you find just what you need to know to stay connected during tomorrow's Presidential Election.
Livestreams
Throughout the day, YouTube, Facebook, and Twitter are possibly the best sources for continuing coverage throughout the day. On Youtube, you'll find everything from sources like MTV and PBS to online-only outlets like The Young Turks.
Additional YouTube coverage here:
Or perhaps Facebook Live is more your speed:
For the Twitter faithful, BuzzFeed has you covered. Starting at 6pm ET on Election Day, BuzzFeed News will be streaming live on Twitter to bring you all the up-to-date election news.
Google
After polls close, Google promises to immediately post results for all 50 states and in 30 different languages. Throughout the day, it's a great resources to open up your mobile device and see up-to-date exit polling data, predictions, and trends for each election — Presidential, Senatorial, Congressional, and Gubernatorial.
Google has also promised to keep us updated with the latest state ballot referendum. Good news if you live in one of the nine states voting on updating their marijuana laws.
Charts and graphical mastery
Maybe you're more of a 'I'll just take the occasional peek at work' kinda guy. No worries, there are some really great data visualizations for everything you need to know regarding the election.
There are sure to be more, so keep your eyes peeled. We'll be updating this post sporadically with some of the better options that come to our attention.