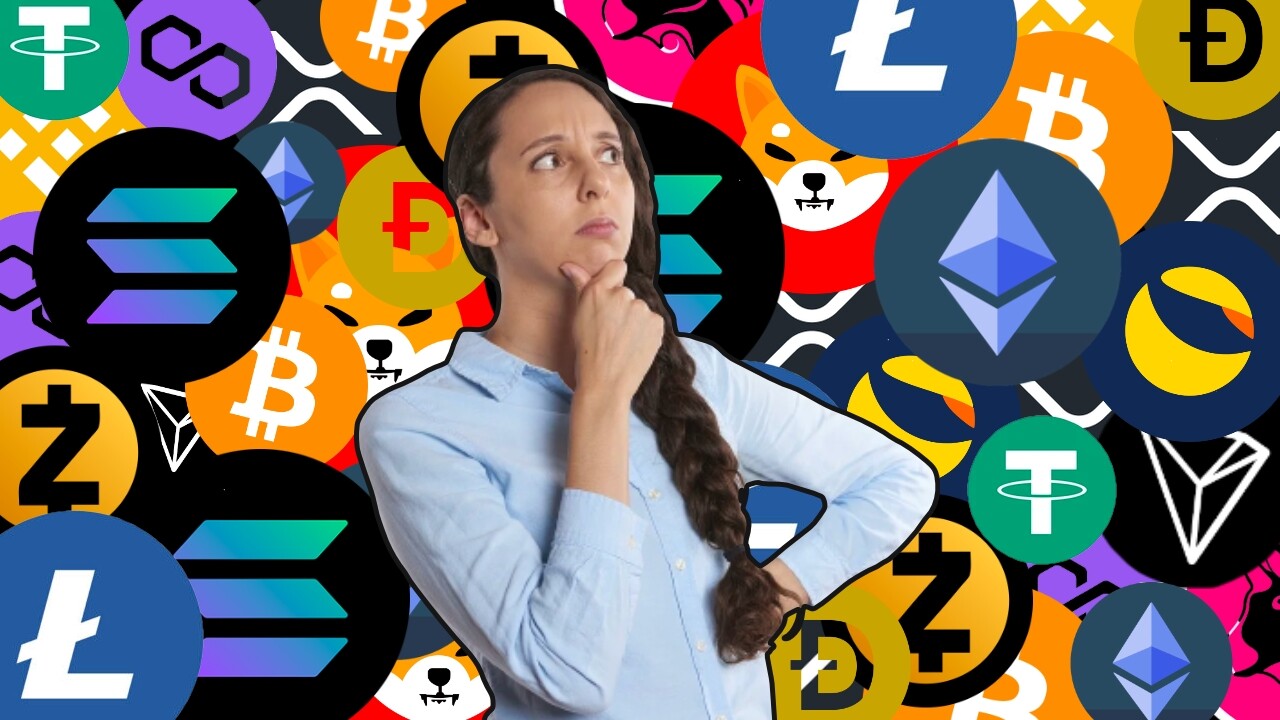 Story by
Ivan covers Big Tech, India, policy, AI, security, platforms, and apps for TNW. That's one heck of a mixed bag. He likes to say "Bleh." Ivan covers Big Tech, India, policy, AI, security, platforms, and apps for TNW. That's one heck of a mixed bag. He likes to say "Bleh."
My daily routine currently looks like this: wake up, brush my teeth, eat breakfast, read about a new metaverse or NFT project, get confused, question my life choices, sleep, repeat.
With all the chatter around hyped web3 projects everywhere you look — from metaverses to NFT marketplaces — it got me thinking: how many cryptocurrencies exist right now?
You might already know that besides the OGs Bitcoin and Ether, several more currencies exist. There's not a definitive number, but here are some figures worth considering:
How do these trackers even monitor cryptocurrencies?
The folks at CoinGecko told me there are more than 500,000 crypto tokens out there. But most of them are out of circulation, or simply spam. So they don't need to list them.
CoinGecko's product, called GeckoTerminal, scans different blockchains and exchanges to make sure all coins and their prices are up-to-date. Plus, all listings are manually vetted, so there are no scam coins listed on the site.
CoinMarketCap has a slightly different methodology. It provides a form to community members or project managers to submit a request for their token or currency to be added to the list.
The firm checks multiple parameters such as trading volume, community engagement, team, and project longevity. You can check the full listing criteria here.
So are all these coins legit?
Not really. CoinMarketCap said that it's easy to create a token and list it on centralized exchanges such as SushiSwap or UniSwap without much effort. If you really want to know how many tokens are added every day, TokenFomo lists everything deployed in the last 24 hours on major blockchains.
For more context, looking at a site like ListingSpy, developers have added more than 50 tokens in just the last 15 days. It's hard to be sure if all those projects and tokens are the real deal.
A lot of them have an overall trade volume of just a few hundred dollars — that means there's hardly any activity, and you might want to stay away from that project.
Plus, tools like TokenSniffer, BSC Check, ​​StaySafu, and RugDog help you in evaluating the risks of a new token and identify scams.
Given the rapid rate of new projects being added on different blockchains every second, it's hard to keep up with the number of cryptocurrencies out there in the wild.
So, it's important to research projects and look at resources on trusted exchanges before investing. You wouldn't want your flight to the moon to end in a nasty crash.
Get the TNW newsletter
Get the most important tech news in your inbox each week.
Also tagged with