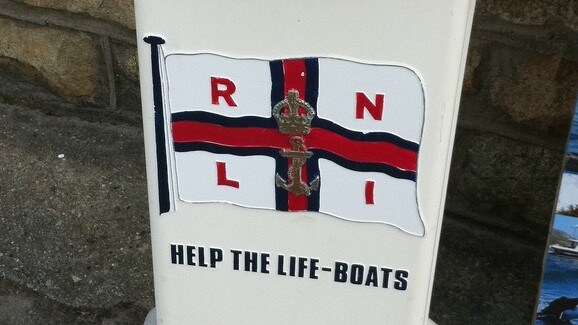 Story by
Paul Sawers was a reporter with The Next Web in various roles from May 2011 to November 2014. Follow Paul on Twitter: @psawers or check h Paul Sawers was a reporter with The Next Web in various roles from May 2011 to November 2014. Follow Paul on Twitter: @psawers or check him out on Google+.
A few weeks back, 9 new startups emerged from Ignite100, the UK's first £1m accelerator programme. One of them was Givey, a platform not too dissimilar to JustGiving, except it doesn't focus solely on 'Challenge' fundraising. Givey wants to focus on the broader donation space, and make raising money "as much fun for the donors as the fundraisers".
Givey is a social giving platform – you connect through your social networks, and you can even 'tweet' a donation. The founders are hosting a charity music event  that uses Twitter to raise funds for good causes. 'Underneath' is due to take place at Floripa, London, on February 16 during Social Media Week and it will feature some of the UK's most promising unsigned artists. The event is free to attend (but you'll still need a ticket), and guests will donate how much they think the acts are worth via their Givey accounts.
The event will showcase how charities and communities can facilitate a new kind of fundraising activity that makes raising funds for a range of charities fun for donors.
"We believe that it is through events like this that we can change the giving dynamics," says David Erasmus, CEO and founder of Givey. "Givey is designed to fit into any existing fundraising event but make it more fun for people to compete with each other. By seeing how much your friends are donating on the night, you are able to outbid them or allow them to be serenaded. This is due to be the first of many events of this kind. We would like to work with record companies to help give back to fans, and help fans give to good causes."
There are more than 5,700 charities currently signed up to receive Givey donations. When users sign up for their Givey account, they can also opt-in to have Gift Aid added to their donations automatically.
So…how do you donate?
To donate, you must first sign up for a Givey account and you can find a participating charity you would like to donate to here, where you'll see their associated SMS short-code or Twitter name. It's at this point of signing-up that you link your Givey, Twitter and PayPal accounts together.
You then make a donation using the Givey format. For example, to give £1 to British Red Cross you would tweet (including an accompanying supportive message): #Givey #BRC 1 – Please join me in donating to a great cause. Similarly, if you wanted to donate to the British Red Cross by text message, you would SMS: Givey BRC 1 to 88008.
Donating through Facebook will be built in too, but this functionality is currently switched off while its new API is developed for Givey 2.0, due out in mid-March.
We're told that there are over 20,000 US non-profits ready to jump on board, with a further 20,000 unregistered CFN-vetted charities waiting in the wings to be included this year.
"We are aiming to be the world's largest donation platform by January 2014," says Erasmus. "We believe that through making giving fun with mobile, social donations and real-time feedback, Givey will provide the platform to explosively drive much needed innovation in the archaic Third Sector. With £750 million currently being lost in unclaimed Gift Aid, this problem alone requires an immediate solution and Givey is ready to provide it."
Tickets for Givey's charity music event are available for free here.
➤ Givey