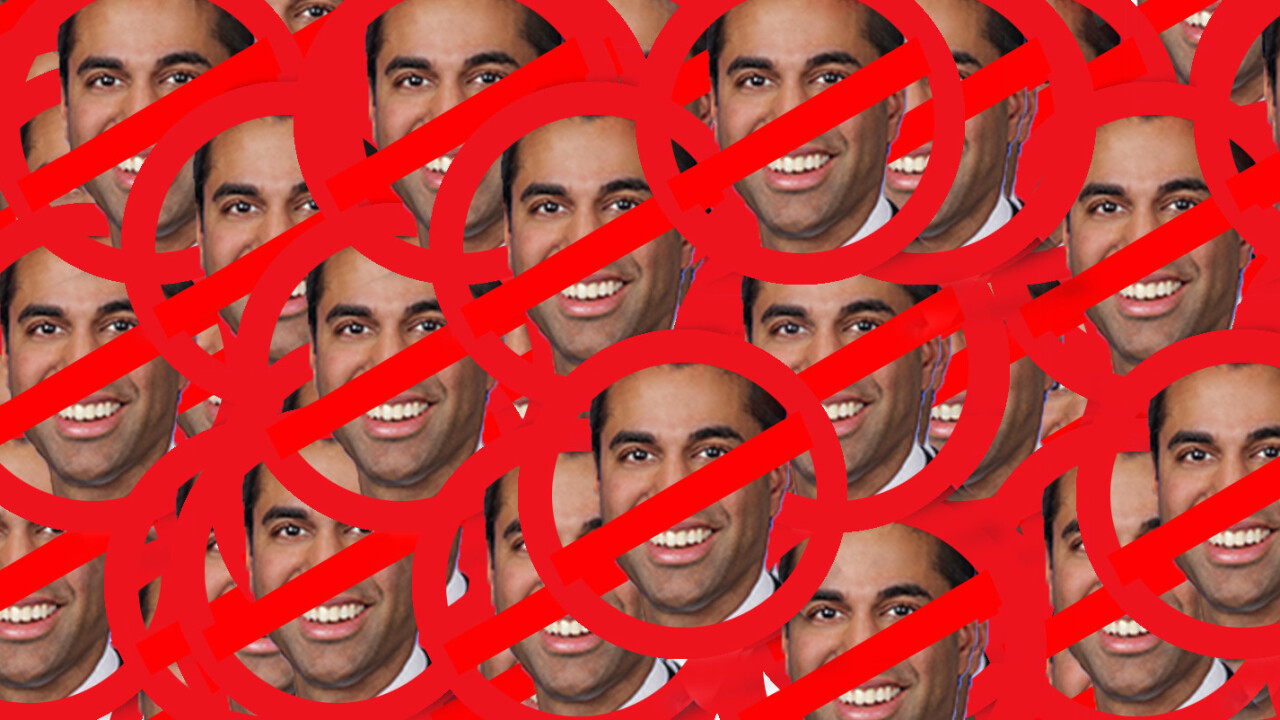 Story by
Editor, Neural by TNW
Tristan is a futurist covering human-centric artificial intelligence advances, quantum computing, STEM, physics, and space stuff. Pronouns: Tristan is a futurist covering human-centric artificial intelligence advances, quantum computing, STEM, physics, and space stuff. Pronouns: He/him
Just days before CES 2018, the biggest tech showcase of the year, former Verizon lawyer Ajit Pai – also the head of the FCC – canceled his plans to participate in a round table discussion at the event. That event is tomorrow and suddenly the livestream seems infinitely more watchable.
Tuesday January 9th, several other members of the FCC will join the Assistant Secretary of the National Telecommunications and Information Administration to discuss "infrastructure, spectrum allocation, 5G, privacy, accessibility, the Internet of Things, regulatory reform, disruptive innovation, and technological convergence, among other hot topics."
We assume that "other hot topics" will include the repeal of net neutrality. Last month, in a slap to the face of the vast majority of all American voters, Pai and the FCC voted to remove Obama-era protections on the free and open internet.
Here at TNW we've dedicated thousands of hours in research and interviewed dozens upon dozens of experts in tech in our efforts to inform our readers on the actual effects of handing the internet over to ISPs – and just about every other major tech publication out there has done the same.
While there will always be outliers, it's safe to say that the vast majority of experts in technology believe the decision to repeal net neutrality will be harmful to consumers.
Interestingly, the most common talking point for Pai and his echoers has been that the Obama-era rules "stifle growth" and restrict competition. The proponents of the repeal have asserted time and time again that repealing net neutrality would provide the kind of environment for the "free internet" that existed before net neutrality and Title II affected it.
After the repeal in December companies like Comcast and AT&T immediately responded in the new year by jacking up prices while simultaneously laying off employees.
If you'd like to watch the people responsible for the repeal of net neutrality talk – sans TNW's 2017 Tech Douchebag of The Year – you can do so tomorrow, Tuesday January 9th, 3:30-4:30 PM PST here on the CES livestream.