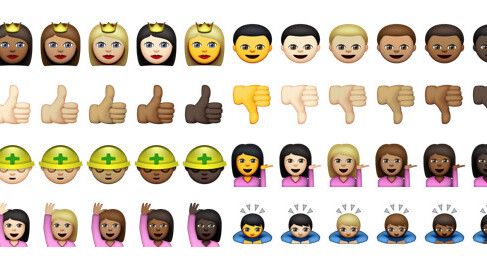 New emoji are finally here! Now you can select the skin tone of your choice from the updated emoji picker in iOS 8.3 and OS X 10.10.
Here's how to do it: first, make sure you've updated your phone. Then, bring up the new emoji keyboard by tapping the globe.
From there, it's as simple as tapping and holding on the emoji you want — not all of them work, just the ones with human elements in them — and dragging your finger across the screen to select the tone you want.
Just a warning: if you change the skin tone of an emoji and send it to a friend that's not on iOS 8.3 or OS X 10.10, it'll show up as an alien.
How about on your Mac? Easy. Just bring up the emoji keyboard with ⌘ + CTRL + Space, then tap and hold on the emoji you want to bring up the selector.
That's it! Now you're an emoji pro.
Also tagged with