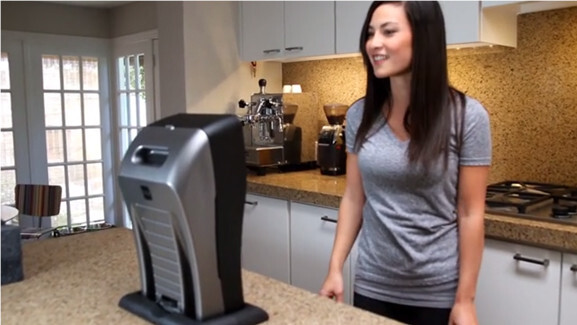 Story by
Reporter
Jackie Dove was in charge of The Next Web's Creativity channel from February 2014 through October 2015. Jackie Dove was in charge of The Next Web's Creativity channel from February 2014 through October 2015.
If you've ever had to deliver an online presentation, do a product review, or even hold up your end of a long-distance conversation with business associates or family members, you know that commanding and maintaining attention is a challenge. And if you're not a drama school grad, trying to remember your lines with a camera pointing at you is brutal.
To alleviate that pain, iTOi (pronounced 'eye to eye') has launched a new hardware-software combo for the iPad that optimizes your presentation by combining a glare-free Video Booth accessory with a software teleprompter so you never forget what to say.
The Video Booth hardware facilitates all-important eye contact with the iPad's camera via a series of optical grade lenses. These act to adjust the position of the speaker's face so that they look directly into the camera at the person they're talking to.
Video Booth is compatible with popular video chat software that offers full-screen iPad viewing, such as Skype, FaceTime, Google Hangouts and others. The device also features high-quality sound capture and projection and a protective canopy that eliminates glare and unwanted ambient light as you record and converse.
Combined with iTOi Producer, the free iPad companion app, you can write or import a script, add photos from Facebook or the iPad Camera Roll or Photos app, record a video, and use the iTOi cloud library to store and share the videos you create. When you're ready to get started, just place the iPad into the Video Booth.
The app lets users adjust fonts and font sizes and check the estimated run time of their video based on the script. You can pull images into the presentation and set the location and duration of their visibility.
The iTOi cloud library stores and hosts completed videos for sharing and embedding across the Web and via social networks.
Video Booth is now available for order online via Brookstone for $149, starting today and will be available for purchase at Brookstone retail stores in early November. The iTOi Producer companion app is available now on the App Store.
➤ iTOi
Get the TNW newsletter
Get the most important tech news in your inbox each week.
Also tagged with