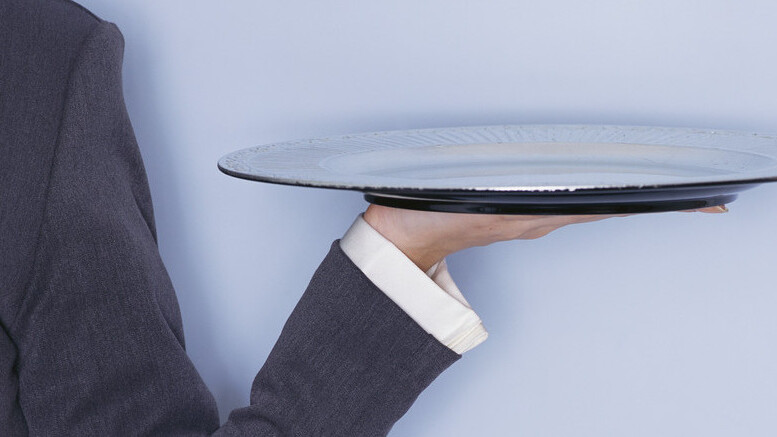 Story by
Drew Olanoff was The Next Web's West Coast Editor. He coined the phrase "Social Good" and invented the "donation by action" model for onlin Drew Olanoff was The Next Web's West Coast Editor. He coined the phrase "Social Good" and invented the "donation by action" model for online charitable movements. He founded #BlameDrewsCancer. You can follow him on Twitter, Google+, Facebook, or email [email protected]
Their homepage says front and center that the service Handpick.me is "The most caring way to share links", so it got our attention.
Sharing links is something we've always done on the internet in a variety of ways, and those ways have increased over the years, especially with the advent of "Social Media".
Twitter lets you tweet out links, hoping that someone will click on them and check it out. Facebook lets you share links with your closest friends and family, which now goes in a Twitter style Newsfeed of course. Basically, it's hard to catch the really interesting stuff that people want you to see or read.
My dad sends email chain letters, and as annoying as that can be sometimes, it gets my attention.
Handpick.me lets you hand-curate links into groups that you can set up yourself. You invite people to those groups, and a daily email digest is sent to them with the links you've "hand picked" via the bookmarklet. It's pretty nifty and there's a Google Chrome Extension in addition to a Bookmarklet that makes it easy to share as you surf.
How is this different, than say Delicious or StumbleUpon? I asked Handpick.me founder Alvin Lai to answer that.
"With Handpick, you create groups of people you want to selectively share links with.

Rather than just a regular bookmarking service like Delicious, Handpick focuses on sharing relevant links with folks you care about conveniently with a single click of a bookmarklet or Google Chrome extension.

At the end of the day, Handpick would consolidate your links shared for each group of people and deliver a single email digest." Lai explained to me.
My first reaction was that this is "just another link sharing service", but I think the email digest feature is the part that got me to give it another look. A lot of people use email. Even though we're inundated and turning to other platforms like Facebook for messaging, the vast majority of the population read email every single day. Especially Mom and Dad. So Handpick.me makes a lot of sense.
I asked Lai why he built Handpick.me:
I created Handpick to scratch my own itch.

I share links daily with different groups of people who care about different things and I'd want to selectively share links that appeal to them, without flooding their inbox or interrupting their day with instant messages.

It's another way to show that I respect their time and attention.

I'm also more comfortable sharing links with candid comments privately via email, rather than on a regular social network, which might return and haunt me.

Hence I have the most active and intimate email discussions with the groups of folks I handpick for, especially since I only share links that they care about in the first place.
We're told that Delicious is relaunching this fall, and it seems like Handpick.me is poised to grab a market of link sharing people before that happens.
Right now, Handpick.me is in private beta, but The Next Web was able to get a handful of invites exclusively. Click here to get yours, and if they run out, I'm told the service should go live within the next few months.
Get the TNW newsletter
Get the most important tech news in your inbox each week.