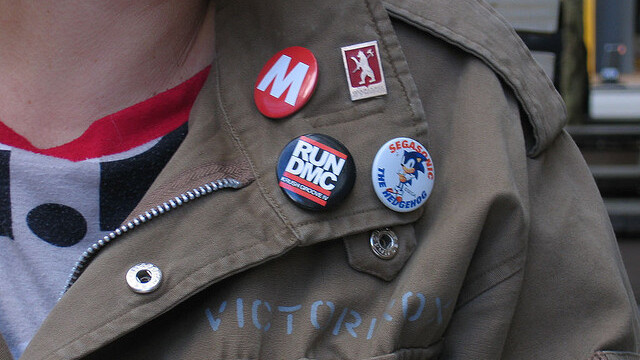 Story by
Drew Olanoff was The Next Web's West Coast Editor. He coined the phrase "Social Good" and invented the "donation by action" model for onlin Drew Olanoff was The Next Web's West Coast Editor. He coined the phrase "Social Good" and invented the "donation by action" model for online charitable movements. He founded #BlameDrewsCancer. You can follow him on Twitter, Google+, Facebook, or email [email protected]
Gamification is a hot space, and Got Badge? is a new entrant. There's one difference here though, it's dead simple and there aren't tons of "layers" to the game. You might not even find it to be a game at all, really. It comes to you for iOS devices only.
The phrase "Pic or it didn't happen" might be something you've heard before. Basically it means, you can't say you've done something unless you've taken a picture of it. It's the honor system that Got Badge? works on for claiming badges.
The company behind it, "Two Guys from Poland" seem to be fresh entrants to the iOS App Store.
Badges, such as "Fanboy" which tasks you to open 2 Apple products, can be claimed simply by taking a picture. Also, finding Got Badge's 404 page was another option, getting you the "Not Found, Found" badge.
Badges are broken up into categories, ranging from "Lifestyle" to "Geeky" to "Fun". Got Badge? is super simple, super fun, and kind of addicting really.
TechStars' Piictu is a similar app in that it makes photo taking fun, but there's no badges to be earned there.
We've also previously covered Onefeat and SCVNGR, which seem to be going way deeper into gamification, and that's great but the beauty of Got Badge? and what makes it different, is that these aren't multi-layered hunts to do things. They're quick, and fun, and you can do a lot of them. That's key.
This is one to watch, and with the nice community spin on badges, you have the opportunity to suggest new ones about things you're into. This userbase could grow pretty fast.
There's a hint of Foursquare AND a hint of Instagram here.