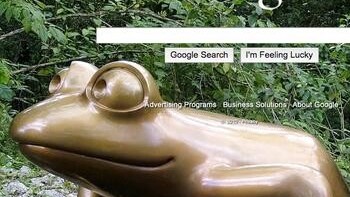 Story by
Alex Wilhelm is a San Francisco-based writer. You can find Alex on Twitter, and on Facebook. You can reach Alex via email at [email protected] Alex Wilhelm is a San Francisco-based writer. You can find Alex on Twitter, and on Facebook. You can reach Alex via email at [email protected]
As you well know by now, Google collected wireless data in ways that it should not have all across the globe through its Street View project. Legal authorities around the world are not letting the company off with a pass.
The Attorney General of Connecticut is personally leading a crusade against Google with what he hopes to be other states in tow. From his statement:
"My office will lead a multistate investigation — expected to involve a significant number of states — into Google's deeply disturbing invasion of personal privacy. Street View cannot mean Complete View — invading home and business computer networks and vacuuming up personal information and communications. Consumers have a right and a need to know what personal information — which could include emails, web browsing and passwords — Google may have collected, how and why. Google must come clean, explaining how and why it intercepted and saved private information broadcast over personal and business wireless networks."

While that bit of text sounds like something from someone who does not fully understand the situation, you cannot fault their enthusiasm. The Attorney's office is petitioning Google for reams of information on the data collection, including the "internal procedures and protocols for Street View cars and data collected by them," and why "did Google save data it says was accidentally collected," among other things.
More to the point, while the good AG is likely no technologist, we are seeing Google run head first into the brick wall of normal government. Google is not going to be able to wiggle out of this situation. More as it comes.