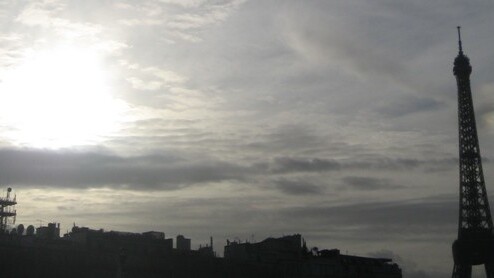 Story by
Paul Sawers was a reporter with The Next Web in various roles from May 2011 to November 2014. Follow Paul on Twitter: @psawers or check h Paul Sawers was a reporter with The Next Web in various roles from May 2011 to November 2014. Follow Paul on Twitter: @psawers or check him out on Google+.
Google has been on the receiving end of a number of lawsuits in recent times, for varying reasons. Last year we reported that three French publishers were suing the Internet giant for almost €10m, claiming that Google scanned thousands of their books without consent.
This followed a similar case from two years previous, when La Martiniere – another French publisher – sued Google for the exact same reason, and it was successful in its claim.
Indeed, over the past six years, Google has been involved in a number of disputes with French book publishers and authors, but today it announced what it's calling path-breaking agreements to finally put an end to its legal wrangles. So…what are these agreements? Read on.
Google has revealed that it's "forging cutting-edge partnerships" it believes will put France ahead of the rest of the world in bringing out-of-print works back from the dead.
"Much of the world's information is found on the printed page," says Philippe Colombet, Strategic Partner Development Manager of Google Books for France. "But almost 75 percent of the world's books are out of print and unavailable except to the lucky few who can find old copies in libraries. In order to make this treasure available to everyone, anywhere in the world, we digitised millions of out of print works in US libraries."
Google Books: A great idea
Indeed, Google's Books project was a great idea in principle, but it had hit a series of legal challenges both in the US and in France which put the buffers on its project. It had previously reached an agreement with the American Author's Guild and Association of American Publishers in 2008, however a New York District court threw this agreement out last May.
Whilst Google is still to make progress in the States, it seems France has now been resolved with both the French Publishers Association (Syndicat national de l'édition) and the French Author's Association (Société des gens de lettres) withdrawing their respective suits.
This means that publishers will not only allow their out-of-print books to be scanned by Google, but they'll actively promote and commercialize the electronic versions.
"In this win-win solution, publishers and authors retain control over the commercial use of their books – while at the same time, opening a practical path to bring to a wide audience our decade-long efforts to digitize books," adds Colombet. "We remain hopeful to reach a solution in the US allowing us to make the world's books searchable and discoverable online.
"This agreement represents an extension of our larger engagement with French culture," he continues. "Over the past two years, we have signed agreements with several French collecting societies representing musicians, screenwriters and other creators. Our international culture center is based in Paris."
Google says it is also moving to support French publishing in other ways – for example it is sponsoring publishers' Young Reading Champions Program.
So…the saga is over for now. Google and French publishers have finally reached an agreement over its book digitization project – but when can we expect the US to follow suit (pardon the pun)? Not any time soon, it would seem.
Get the TNW newsletter
Get the most important tech news in your inbox each week.
Also tagged with