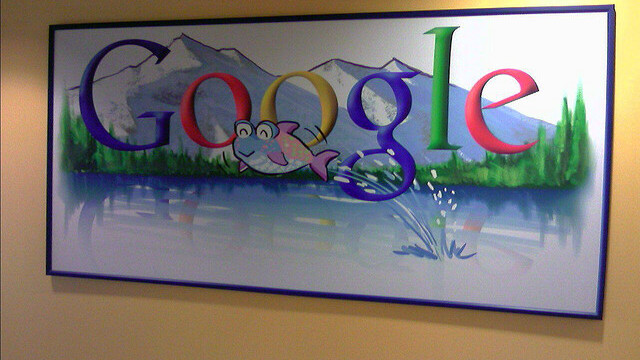 Story by
Drew Olanoff was The Next Web's West Coast Editor. He coined the phrase "Social Good" and invented the "donation by action" model for onlin Drew Olanoff was The Next Web's West Coast Editor. He coined the phrase "Social Good" and invented the "donation by action" model for online charitable movements. He founded #BlameDrewsCancer. You can follow him on Twitter, Google+, Facebook, or email [email protected]
Without a doubt, one of the most popular features of Google+ has been its "Hangouts" feature that allows up to ten people to video conference and do things like share their screen and add little effects to their video.
The service is also the first piece of Google's social layer to have a proper API, which until now has been in "preview" mode. The Google+ team announced that not only will the Hangouts API come out of preview, it has added a new Apps section in Hangouts to support the creation of developers:
One of the most important ways we connect with others is in person. That's why we're so excited about Google+ Hangouts, and why we launched a preview of the Hangouts API a few months ago. Today we're moving this API out of preview, and enabling developers to launch and share their hangout apps with the entire Google+ community!

Hangout apps are regular web apps, running in a big window inside the Hangout UI. In addition to using shared-state APIs to give users real-time interactivity, you also have access to built-in Hangout features.
The company will be highlighting some of the best apps available for Hangouts, which include a poker game called "Aces Hangout":
The Apps section will also feature all of the effects that Google+ has been building internally, such as adding an overlay onto your video, turning you into a cat or dog. It's clear that Google feels like it has hit a sweet spot with Hangouts, as most of the newest releases within Google+ have had to do with the feature.
For example, Hangouts recently got Google Voice and Docs integration, which appeal to business users. These new apps will appeal to regular consumers who want to chat with friends or family over video. By allowing you to do more while having a video chat, Hangouts is a way better option than Skype or Face Time at this point.
Interestingly enough, Facebook hasn't decided to focus heavily on live video chats, and currently only offers Skype integration for one on one conversations.
The update for Hangouts appear to be rolling out slowly, so you can expect to see the Apps button appear within Hangouts sometime today.