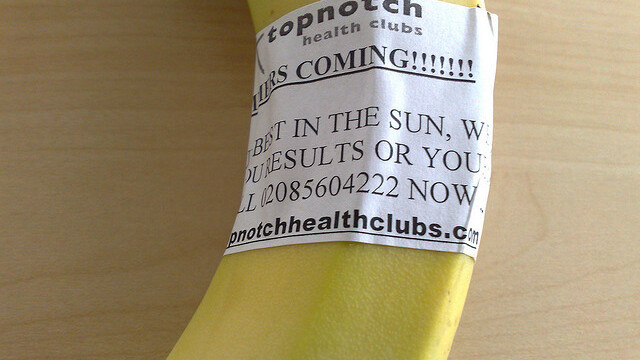 Story by
Drew Olanoff was The Next Web's West Coast Editor. He coined the phrase "Social Good" and invented the "donation by action" model for onlin Drew Olanoff was The Next Web's West Coast Editor. He coined the phrase "Social Good" and invented the "donation by action" model for online charitable movements. He founded #BlameDrewsCancer. You can follow him on Twitter, Google+, Facebook, or email [email protected]
Advertising on the web is certainly at a crossroads. With huge companies like Facebook figuring out how to monetize its userbase, trends in display ads are more important than they've ever been.
Google, via its purchase of DoubleClick, has launched a new report called "Display Business Trends: Publisher Edition" to shed some light on what's working in online advertising, and more importantly, what's not. Google could keep this information close to its vest, but by asserting itself as a leader in the advertising space, the customers will keep coming.
Here's what the company had to say on the DoubleClick blog today:
As the display industry evolves, we're collectively discovering and analyzing trends that point towards promising opportunities and paths to growth. This is the year where we're doubling down on publishers, giving you the tools you need to make the most from today's digital media landscape. One of the ways we're helping publishers navigate their way to success is by providing new sources of industry knowledge and benchmark data. So today we're introducing a new report, "Display Business Trends: Publisher Edition"

The Publisher Edition will be the first in a series of publications looking at aggregated global data from across our display advertising solutions. We're doing this to generate metrics that will answer a few of of the most common questions we hear from our partners, and put some data behind long-held industry assumptions.
Some of these trends include the death of the 468×60 banner ad, which now only accounts for 3% of Google's ad impressions. Also, the company says that mobile is continuing to explode as "mobile web impressions on the Ad Exchange and AdSense platforms increasing by 250% from the third to fourth quarter in 2011."
The company will be holding a DoubleClick "Insights" livestream on June 5th, where conversations on these topics are sure to come up. You can register for it here.
You can download the full report here, or read it below: