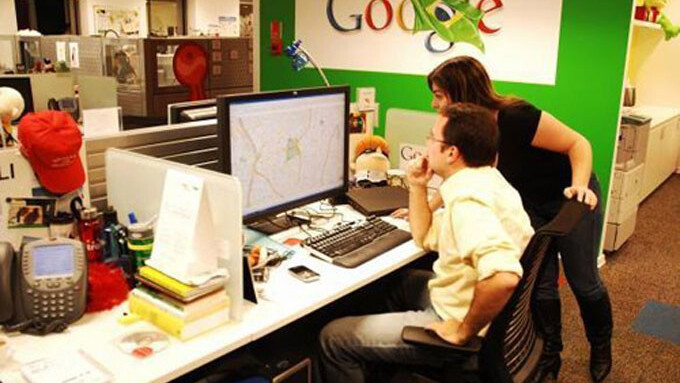 Story by
Anna Heim is the founder of MonoLibre and a freelance writer for various tech and startup publications. She is a polyglot French news junkie Anna Heim is the founder of MonoLibre and a freelance writer for various tech and startup publications. She is a polyglot French news junkie with a love for technology.
Google wants to force people to use their real names online, say many Google+ detractors. Yet, it's precisely for defending three bloggers' right to anonymity that its Brazilian subsidiary was fined this Thursday by a local judge. Let's have a look at what happened.
Varzea Alegre's mayor vs. Google Brasil
Varzea Alegre may be a small town of 38,000 inhabitants in the State of Ceara, in Northern Brazil, but the decision its local judge pronounced yesterday probably didn't go unnoticed in Mountain View. Indeed, the judge decided to freeze R$225,000 from Google Brasil's bank accounts – around US$141,000. He also imposed a US$3,100 fine to the company for not complying with former sentences. Indeed, it wasn't the first time this court pronounced a decision against Google Brasil in this case.
It all started at the beginning of the year, when Varzea Alegre's mayor sued Google Brasil, asking for the company to remove three anonymous blogs accusing him of corruption and embezzlement. In February, a local judge ordered Google's subsidiary to close these blogs and provide contact details for their authors. Arguing that its role was limited to hosting and citing freedom of information, Google Brasil didn't comply, which led the judge to order a US$3100 daily fine in May. Again, Google Brasil refused to pay and reveal the bloggers' identity, which led to a new sentence this week, although it can still appeal.
More than an isolated case?
This case puts into light the difficulties facing Brazilian bloggers. Death threats and executions are unfortunately not unheard of. More generally, "Brazilian courts have become a press censorship tool", according to the Deutsche Welle. Although freedom of information is recognized in the Constitution, deficiencies in the legal system let the door open to abuses; journalists and bloggers are often at risk of lawsuits. For Reporters Without Borders, "abusing the possibility of bringing defamation actions is a form of censorship".
It's also worth noting that this case is only one of the many requests Google receives from the Brazilian government and its representatives. According to the detailed Google Transparency Report which was released in June, Brazil was the second country in terms of user data requests during the second half of 2010 (after the US).
This may come as a surprise from a democracy such as Brazil. However, these numbers shouldn't be misinterpreted either. Google itself points out a partial explanation:
"Government requests for content removal are high in Brazil relative to other countries partly because of the popularity of our social networking website, Orkut."
Managing such a social network generated a large number of content removal requests whose legitimacy is less debatable, for reasons such as crime apology, racism and pedophilia. Don't misinterpret us here, libel is an offense and should be punished; but defamation lawsuits shouldn't be used to gag dissent.
What do you think of Google's position?
Get the TNW newsletter
Get the most important tech news in your inbox each week.
Also tagged with