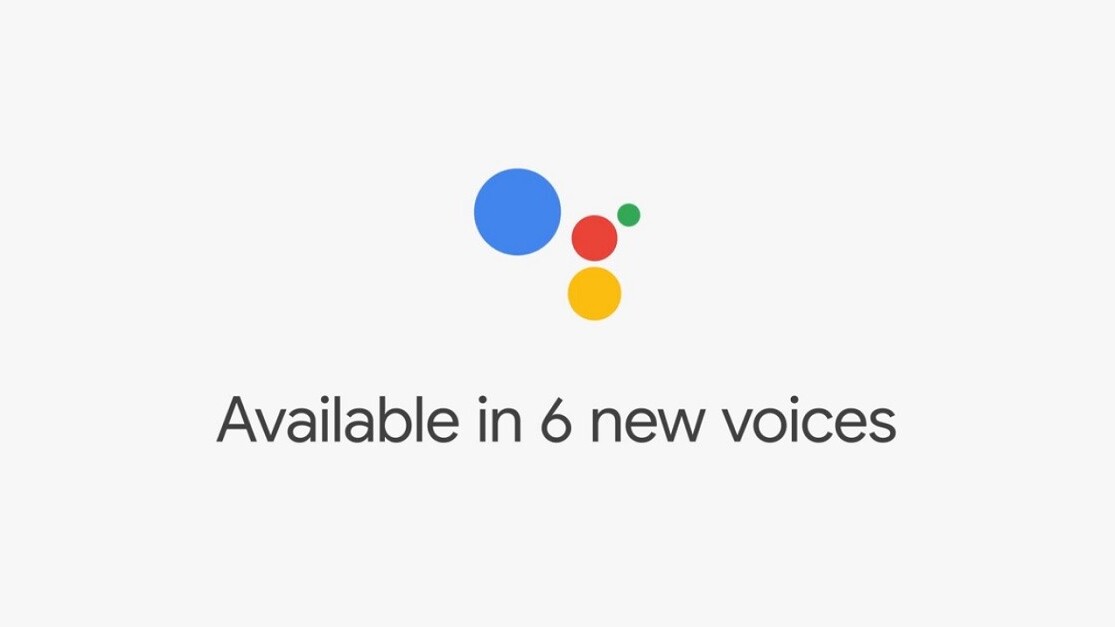 Story by
Editor, Neural by TNW
Tristan is a futurist covering human-centric artificial intelligence advances, quantum computing, STEM, physics, and space stuff. Pronouns: Tristan is a futurist covering human-centric artificial intelligence advances, quantum computing, STEM, physics, and space stuff. Pronouns: He/him
Kicking off Google I/O is an announcement that brings six new voices to our favorite digital assistant. Thanks to an overhaul to its Wavenet platform, Android users will soon be able to select new voices aside from its standard "male" or "female" options.
The big story: Grammy Award winning artist John Legend's voice will join the lineup later this year as one of the new voices. Google CEO Sundar Pichai said Assistant won't be able to answer every question you could possible ask with Legend's voice, but for fans it'll be nice to hear him doing the basics like telling you the weather.
Google Assistant is getting better, smarter, and soon it'll have the velvet voice of a legend named Legend, or any of the five other currently unknown voices joining the new lineup.
Check out our event page for more Google I/O stories this week, or follow our reporters on the ground until the event wraps on Thursday: @bryanclark and @mrgreene1977.
Also tagged with