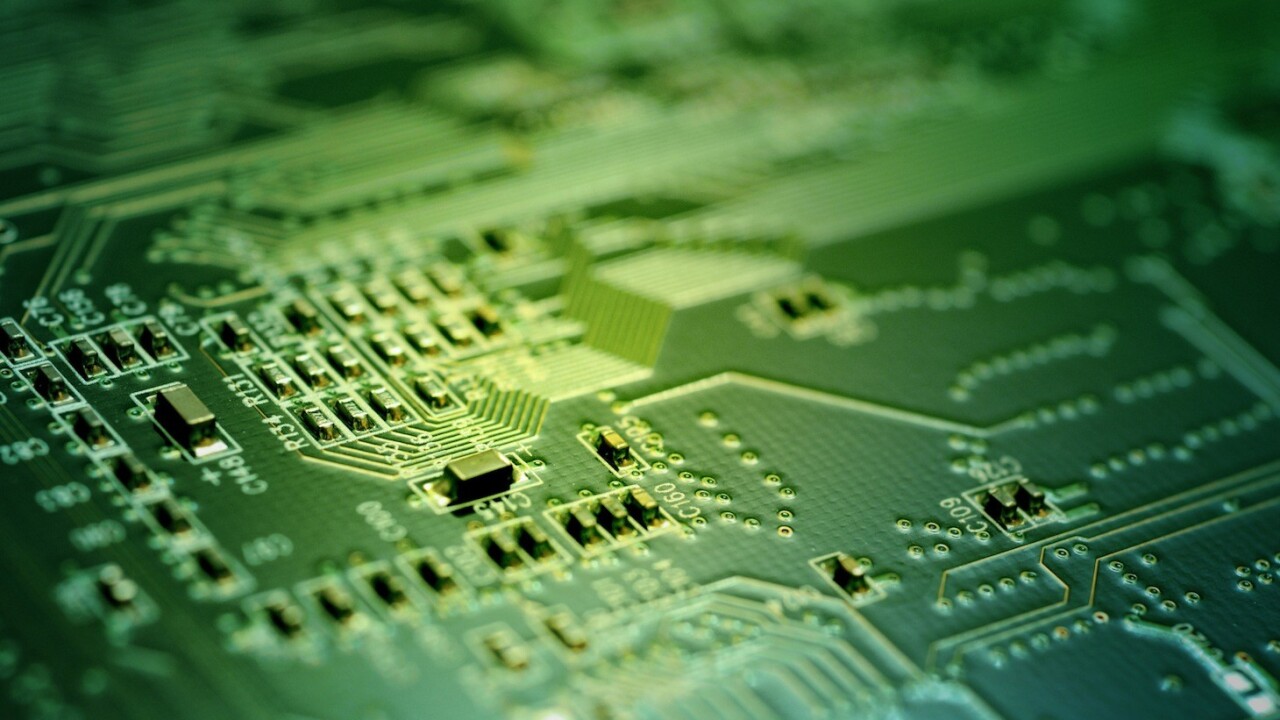 Story by
Robin Wauters is the European Editor of The Next Web. He describes himself as a hopeless cyberflâneur, a lover of startups, his family a Robin Wauters is the European Editor of The Next Web. He describes himself as a hopeless cyberflâneur, a lover of startups, his family and Belgian beer. If you'd like to know more about Robin, head on over to robinwauters.com or follow him on Twitter.
Market intelligence firm International Data Corporation (IDC) estimates that worldwide semiconductor revenues will see only nominal growth this year at less than 1 percent, reaching $304 billion, according to its year-end 2012 update of the Semiconductor Applications Forecaster (SAF).
IDC forecasts that semiconductor revenues will improve by 4.9 percent, to $319 billion in 2013, however, and log a compound annual growth rate of 4.1 percent from 2011 to 2016, reaching $368 billion in four years.
More specifically, the research firm expects growth to resume in the second half of 2013.
The main reasons for the extremely slow growth of worldwide semiconductor demand this year have been plenty, IDC says:
"Weakness in PC demand, DRAM and overall memory price deterioration, and semiconductor inventory rationalization, coupled with continued global macroeconomic uncertainty from lower global GDP growth, a slowdown in China, the Eurozone debt crisis and recession, Japan's recession, and ongoing fear of fiscal cliff negotiations' impact on IT spending by corporations have all been levers affecting global semiconductor demand this year."
The only reason there was any kind of growth this year in the first place is the rise of smartphones, tablets, set-top boxes, and automotive electronics, and IDC expects will continue to be key drivers of growth over the coming years as well.
Other key findings from IDC's Semiconductor Application Forecaster include:
– Semiconductor revenues for the 'Computing' industry segment will log year-over-year growth of 1.7 percent for 2013
– Semiconductor revenues from mobile PC demand will register 5.5 percent year-over-year growth in 2013, after declining 7.7 percent in 2012
– Media tablets, e-readers, set-top boxes and blu-ray players will continue to see above-average semiconductor revenue growth. Sales of traditional devices such as DVD players, DVD recorders, DVD players, portable media players, and game consoles will continue to erode.
– Overall, semiconductor revenues for the Consumer segment will record year-over-year growth of 9.8 percent in 2013
– Regionally, Asia/Pacific will continue to grow its share of semiconductor revenues, with year-over-year growth of 5.5 percent in 2013
Also read:
IDC: 'smart connected device' shipments reach record 303.6m in Q3 2012, led by Apple and Samsung
Image credit: Thinkstock
Get the TNW newsletter
Get the most important tech news in your inbox each week.