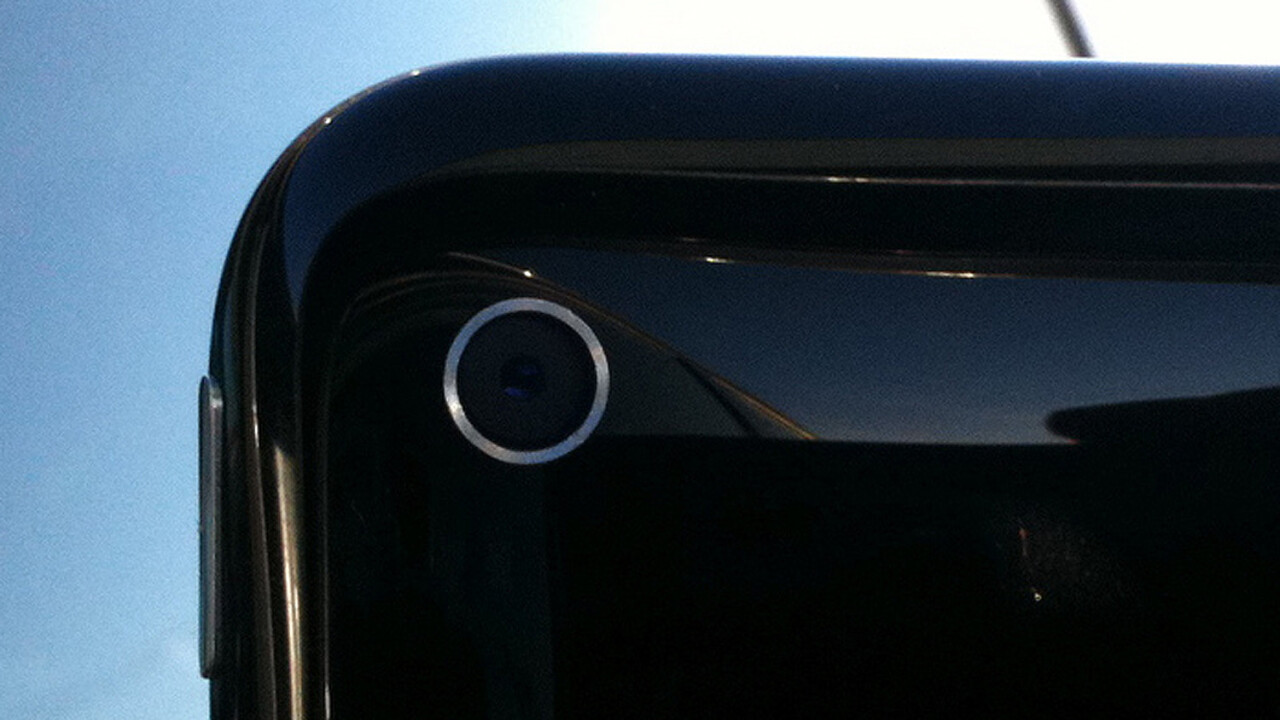 Story by
Jamillah is the UK Editor for The Next Web. She's based in London. You can hear her on BBC Radio 5Live's Outriders. Follow on Twitter @jemi Jamillah is the UK Editor for The Next Web. She's based in London. You can hear her on BBC Radio 5Live's Outriders. Follow on Twitter @jemimah_knight or drop a line to [email protected]
O Street, the design agency in Glasgow has just released an app called Vapp, that will turn your iphone into a sound activated camera. So now you can take pictures when you make some noise.
Mostly it's a cute addition, but if you've ever held your phone in your fingertips to get a shot, you'll recognise that sound activation could come in handy too. The sound activation means you don't have to see where the button is to take your snap and you don't even need to be holding the phone either.
The free app uses a volume slider to set a target noise level that activates the shutter. This slider sets an automatic trigger based on background noise, but it can be manually adjusted if ambient sound is tricky to pinpoint. There is also an option to set a three-second delay for each shot.
The images taken are saved in an app gallery with an option to keep them and send them to your iPhone Camera Roll, delete them or share them to a social network of your choice.
If you're pointing the camera at yourself on a bright day, it's not always clear if a photo has been taken, the Vapp designers have spotted this too and the flash in the iPhone flickers when the shutter is activated. The standard iPhone camera functionality (flash on/off, forward/backward facing) is available.
It might not change your world as an iPhone photographer, but for those of us who find taking self portraits with friends a little awkward or have a habit of 'bodging' a camera button and shaking the device in the process, it's a neat addition that might come in handy.
➤ Vapp
Image Credit: Derek Gavey
Get the TNW newsletter
Get the most important tech news in your inbox each week.
Also tagged with