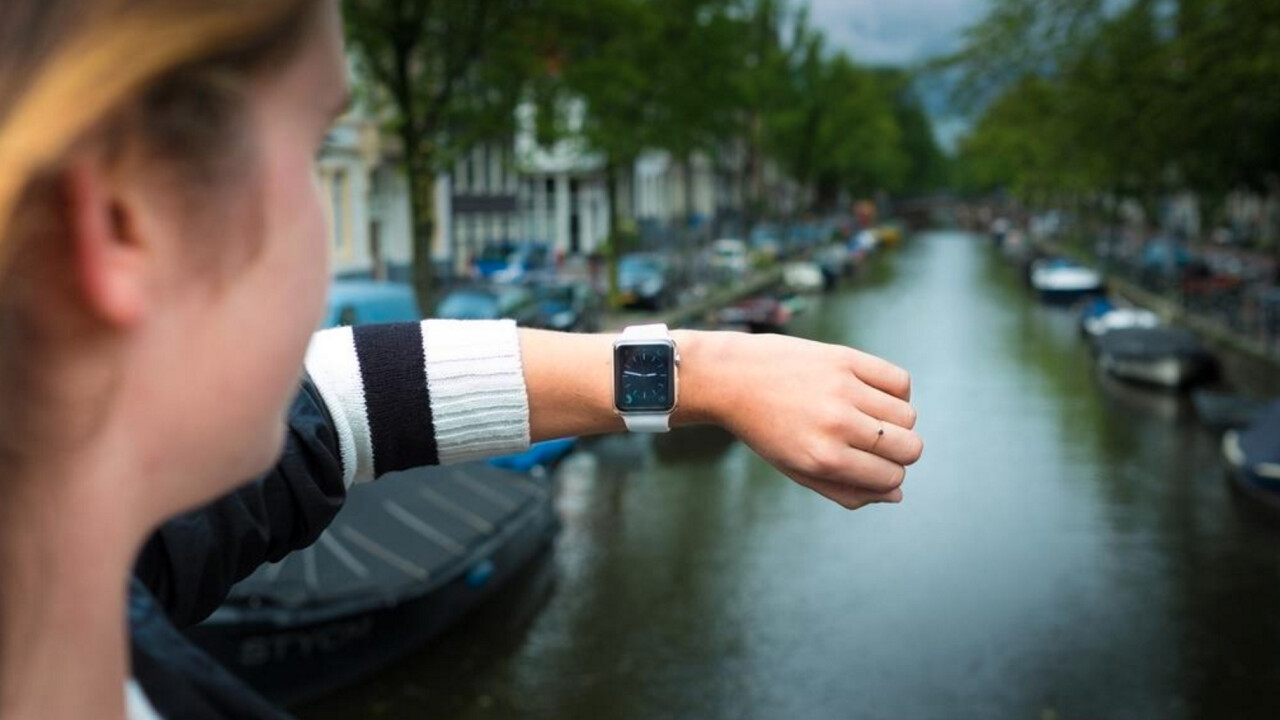 When the Apple Watch was announced last September, I liked the look of what Apple had done but didn't pay it much attention. It was just another smart watch.
Over the past year, I didn't even touch one in the real world until about a month ago and figured it wouldn't last long on my wrist. I like my simple, cheap Timex I bought from a guy on a New York Street.
I've been wearing it daily since then and have come to love it, and realize that tech pundits have gotten it wrong for the most part by focusing on the gadget, not what the device itself means. The thing about the Apple Watch is it's attractive jewellery that tells the time… with the added bonus of doing other things too.
The biggest reason I like Apple Watch is because it actually looks good. I'm 24, I care about the way things I wear look and I won't wear something that looks… ugly (I'm looking at you, Samsung).
Swapping out the straps and watch faces has become something of an obsession, because I can mix and match on a daily basis. Does the milanese loop work today, or should I go for the white sport strap? I swap them with my colleagues, try out different combinations and change them depending on what I'm wearing.
Unlike my trusty Timex, it's easily customizable; if I get tired of how the watch face looks, I can replace it. If I get tired of the look of the straps, I can swap them out in a few seconds. It's a watch that can be a hundred other watches, depending on how I feel.
You can see that Apple fundamentally understands this through its marketing. The Apple Watch is angled as a luxury item, that fashionable people wear. It's spending a lot of time and money to position it as something that you want to wear with your outfit, not something you throw in the drawer when a fancy occasion comes.
Tech blogs have been looking at the Apple Watch from a position of 'how well does this gadget work' which is valid, but I think of it as an attractive looking watch that can do some extra things, not a gadget that happens to also be a watch.
The big complaints I've heard are almost a non-issue as far as I'm concerned. "Oh, but you have to charge it daily" is probably the one expressed most frequently, but I can't understand — I just throw it on the charger at the same time I put my iPhone on too.
Notifications and glances are the most interesting part of the Apple Watch and for the most part, defeat the purpose of the watch's apps completely right now, because apps are too slow to open. Want to know if it's going to rain later today? Just swipe up. Want to get the latest headlines from Nuzzel? Swipe up.
As I mentioned, the biggest problem Apple Watch faces is that apps are laggy and slow, but I'm hopeful WatchOS 2 which is out next week will fix that — it's not clear how true that actually is, yet, but we'll have a review here on TNW in the coming days.
I've tried a lot of the other smartwatches out there — the Samsung Gear Live, Moto 360, LG G Watch — none of them have lasted more than a few weeks on my wrist.
They look and work okay, but Android Wear is still rough around the edges. The devices themselves, while slowly getting more interesting, still haven't nailed the customization angle and are still finding their feet. Right now, the competitors are mostly just underwhelming, sort-of geeky toys.
When Apple unveiled the latest Watch news during its September event it showed how it's going to expand over time. There will be special, custom watch faces and new straps from time to time — adding more ways to customize without having to buy an entire new watch — and they'll be drip fed so you keep buying more.
The Apple Watch probably won't win over the most intense watch fans just yet, who appreciate watches for their workmanship, brand and heritage, but the company is trying to convince them to consider it, through partnerships with historic, famous watch brands and exclusive options for those that want something more.
I realize it's probably Apple's most genius way to long-term monetize a single piece of hardware yet, but it's also one that's deeply personal so people are willing to spend the money on, since it's visible on your actual body.
No, you don't need an Apple Watch, but it's an interesting accessory if you've got money and dig how it looks. (Here are some Apple Watch pros and cons) Sure, it won't have the widespread appeal of the iPhone, but it doesn't necessarily need to — the dedicated few that aren't geeks will be incredibly valuable.
I like wearing mine and it works well, saving me from pulling out my phone and offering some interesting extensions of the humble timepiece, but when it really comes down to it, the customization of the look itself is what's keeping me hooked and I bet that's what's drawing in others too.
Apple Watch isn't going to fundamentally change your life, but it'll change the way you think about what goes on your wrist… if you're willing to spend $349 on it.
Also tagged with