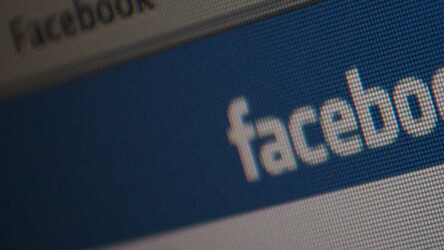 Story by
Lesotho-born and raised, Nancy Messieh, The Next Web's Middle East Editor, is an Egyptian writer and photographer based in Cairo, Egypt. Fol Lesotho-born and raised, Nancy Messieh, The Next Web's Middle East Editor, is an Egyptian writer and photographer based in Cairo, Egypt. Follow her on Twitter, her site or Google+ or get in touch at [email protected]
With the switch over to Facebook's new Timeline, some users may be disoriented by the layout, which isn't exactly conducive to online conversation.
When Facebook discontinued its 'Discussions' feature on Pages, a Dublin-based startup, Pixode, came up with an alternative – an app called Forum for Pages, which could definitely come in handy for Page administrators who aren't thrilled with their new look.
Forum for Pages is  easy-to-install and can be featured in the series of apps available at the top of your page for easy access. The app has also been recently optimized for use with Timeline.
After installing Forum for Pages, the first thing you'll probably want to do is change the default tab image for the app, visible in the screenshot below. When changing the image, make sure that its dimensions are  111 x 74.
The app does the rest for you. Users can instantly create new topics, complete with text formatting. Images and videos can also be included in discussions, as long as they're available online elsewhere. Just copy and paste the direct link to the image or video and it will appear in your post.
Page administrators have complete control over the forum – they can make posts 'sticky', lock topics so that no one can comment on them, block keywords, and ban users.
Some might argue that Facebook phased out Discussions for a reason, but if there was ever a time that this kind of feature could come in handy – the introduction of Timeline is it. Facebook's new layout puts the emphasis on the brand's voice, at the expense of the fan's voice – with all fan posts crammed into one corner of the page.
There's also no harm in offering your fans an extra place to ask questions and interact with one another. We've spotted one popular page using the app – Sony Mobile – and as you can see in the screenshot below, the tab image has been customized:
Forum for Pages has really been put to good use on the Facebook page – rather than leave the forum open to any kind of conversation, Sony has clearly labeled it as a support forum. Fans will no doubt appreciate this extra avenue where they can get their questions answered.
Forum for Pages has been installed on over 30,000 pages, and is available in 12 languages. It also uses Facebook's Open Graph so if you reply to a post on a forum using the app, it will appear in your activity list.
Of course, while this is great for marketeers, we can imagine not all users will necessarily appreciate this feature, but activity from the app can easily be hidden from your Timeline.
Forum for Pages is free and feature-packed, but a premium version is available with a few additional features including a customizable header and analytics.
Looking for more tips and tricks to use with your Facebook page? Check out this post.