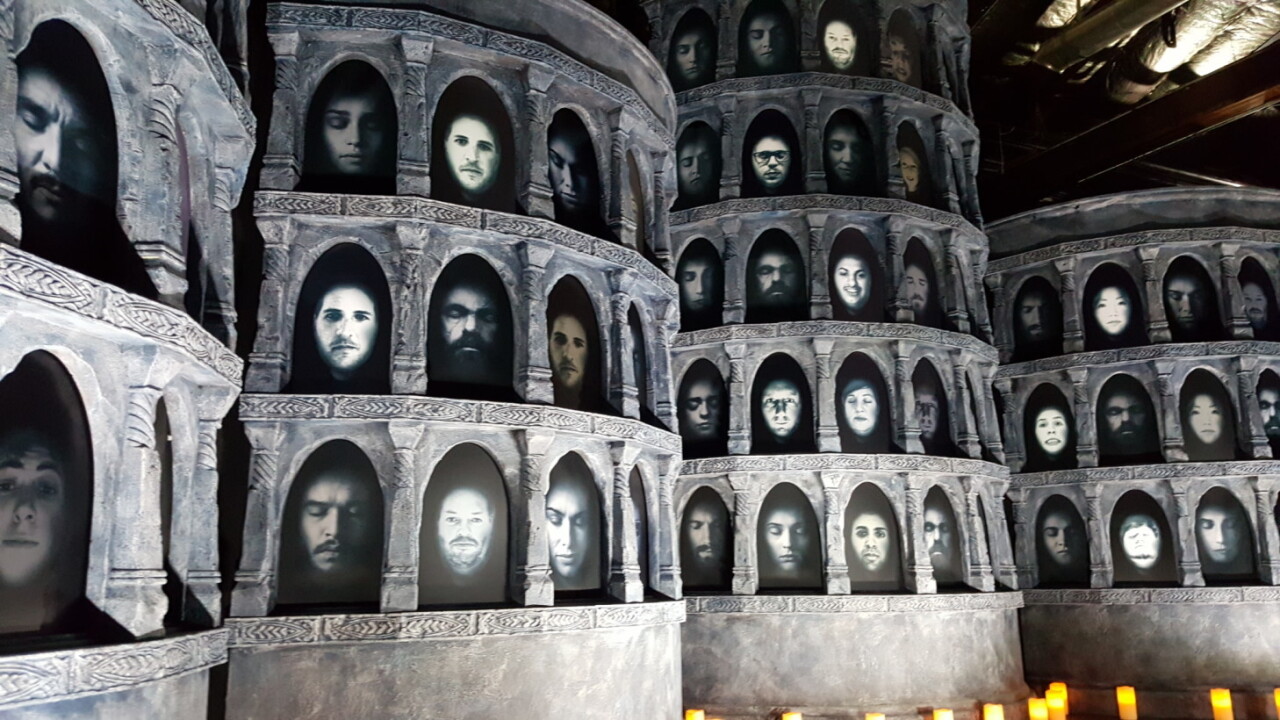 Story by
US Editor
Natt Garun is the former US Editor at The Next Web, managing the North American team on content, events, features and reviews coverage. She Natt Garun is the former US Editor at The Next Web, managing the North American team on content, events, features and reviews coverage. She previously wrote for Digital Trends, Business Insider, and Gizmodo. Facebook | Twitter | Google+
Leave it to HBO to use SXSW as an annual opportunity to amp up the upcoming season of 'Game of Thrones.'
This year, the team at the cleverly-named SXSWesteros exhibit keeps it current with The Hall of Faces, the theme in one of GoT's latest season six trailers.
Fans of the show – both with and without SXSW badges – can line up to take their photo with an iPad. Then, you'll get a customized video featuring your photo, or look out for it in the interactive wall which rotates between incoming fan selfies and photos of the characters from the show.
Spooky, but valar morghulis, right?
Last year, the GoT exhibit put fans into Arya Stark's shoes in a sword practice interactive stage. It seems more technology was involved in the previous year's exhibit, given that a creative agency had specifically designed a prop which used accelerometers and gyroscopes to measure the sword's swings.
If you make it down the SXSWesteros this year, you can also catch an exclusive clip from the new season displayed via hologram. Those above the age of 21 can try out the new GoT-themed beer in partnership with Ommegang Brewery as well.
SXSWesteros is located at 213 West 5th Street in Austin from now until Monday.
Follow our coverage of SXSW 2016 here